Tough news for Buckeye fans who believe ESPN is only out to get the Buckeyes. Emphasis added throughout:
ESPN spoke with more than 50 people, including former coaches, players, athletic department employees and Seminole Boosters members, to explore what went wrong. While many key people spoke on the record, numerous sources asked for anonymity in order to be able to speak more candidly about the program.
F i f t y interviews! FSU to ESPN: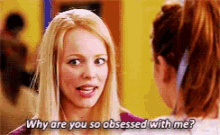 No one needs a full autopsy to confirm the Seminoles are in free-fall, but the details behind the FSU program's decline - which only accelerated Clemson's rise - are a case study in what happens when a program a) has lousy leadership b) toxic culture, and b) fails to keep pace in the arms race.
"He'd been in the SEC, and maybe he'd seen that when Nick [Saban] wants something, he gets it really quick," the booster said of Fisher, who'd been an assistant under Saban at LSU. "Florida State, there was a delay where we had to go raise the money for a project that doesn't generate revenue."
Jimbo saw what was coming and if you didn't understand why he left for a school with one of the biggest checkbooks in the country, you do now.
Fisher saw Clemson's program expanding, including plans for a $55 million football facility that opened in 2017, and he believed Florida State needed to keep pace.

"He knew if Florida State didn't jump on top of it right away, Clemson would eventually overtake everyone," one Fisher staffer said. "Their administration on down, everyone was in alignment with the vision of the program and totally committed to doing what it takes to make football successful."
Every detail, from recruiting gaffes and failing to develop players to the usual Boss Hogg-level legal chicanery that kept Jameis Winston upright in Tallahassee is covered, but we'll close with this amazing footnote.
By 2017, Florida State football's academic progress rate was the worst of any Power 5 institution and fifth-worst in the FBS. Several Fisher staff members said the coach begged the administration for more academic support, including an academic center for players, but was told by Miller that funding would be difficult to come by for a project deemed "not sexy."
College: What is it for, really? Thoughts and prayers, FSU.
Follow Eleven  WarriorsFacebook, Twitter, Instagram and YouTube