Still the Prototype, but no longer an Ohio State type, former Ohio State quarterback commit Danny Clark (now at Kentucky) has given up the ship on his Block O tattoo.
Here's a before and after, for comparison's sake: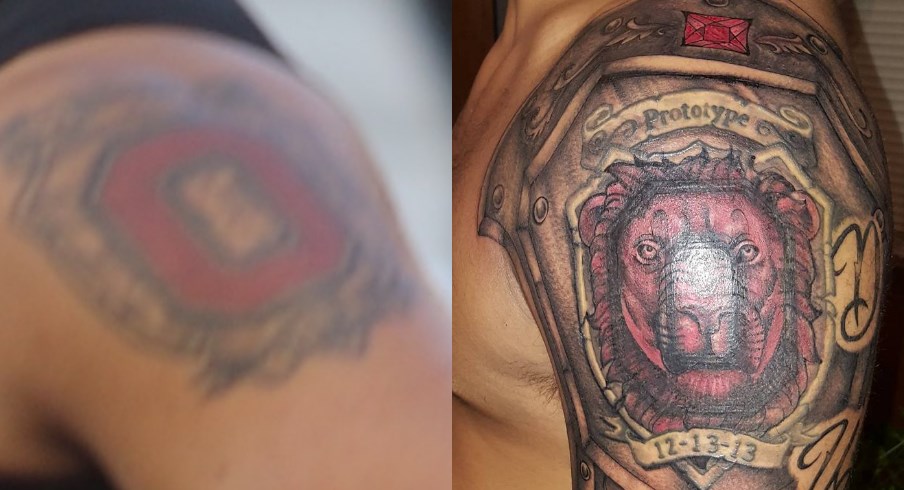 Clark got the tattoo while still a student at Archbishiop Hoban in Akron, and had this to say about it after moving on to another school in the wake of Ohio State signing Tate Martell:
"No thoughts of removing it," Clark said Friday in his first interview as a Wildcat. "If it becomes such a big deal for people it can be covered up in an hour. So it's not really a big deal."
Turns out that it really wasn't a big deal for Clark, and instead of having a giant Block O on his arm, he now has a giant lion instead. As per usual, the lesson is that tattoos in general remain a crapshoot of epic proportions, and even moreso when you associate them with something as fickle as college football recruiting.
(H/T @alexgleitman)