Bert Bielema could care less, y'all.
Normally, I don't care about the arbitrary rules of English, but the usage of "could care less," has always struck a nerve deep inside of me. 
YOU'RE SAYING THE OPPOSITE OF WHAT YOU ACTUALLY MEAN, BERT.
Allow this internet image to explain: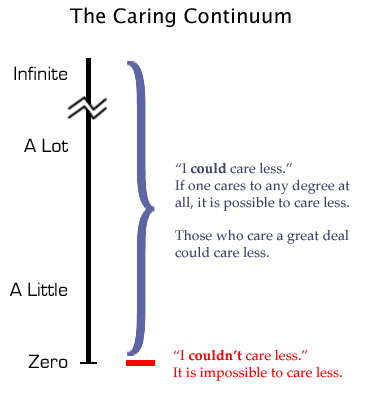 Really makes ya think, huh?