One clumsy night in Madison wrecked a perfect Ohio State season in 2010.
Wisconsin football has always been annoying: It is prolific in the delicate art of backing into Rose Bowl invitations. Montee Ball got 30 of his NCAA-record 83 touchdowns against glorified high school teams. The Badgers are the most mediocre tyrants Big Ten football has ever seen.
The 2014-15 men's hoops team was a departure from its proud tradition of delivering some of the most unwatchable basketball in America to your television. This past season was an aberration. An anomaly. A mistake.
It's not just their teams: Badger fans have been known to hock loogies at Jared Sullinger. Perpetually turgid hambeast Bert Bielema went 1-5 against Ohio State lol became a person of notoriety while coaching there. You suddenly became fond of the number 59 last December because of the pain it brought Wisconsin. 
There isn't a strong enough soap in the world to wash off the stink that comes with conference priDe.
You've never liked the Badgers all that much, yet there you were on Monday night, openly pulling for them to win a national title.
Maybe you had fallen prey to Frank Kaminsky III's unambiguous charm or Sam Dekker's penchant for sweetheart larceny. Or maybe you wanted to see a Big Ten championship sweep, as if Wisconsin winning anything would somehow help Ohio State. Regional pride? Durham is closer to Columbus than Madison.
Perhaps it was because Wisconsin's title-contending roster carried three Ohioans - the underwhelming 2014-15 Buckeyes only had four - in Nigel Hayes, Traevon Jackson and Vitto Brown. Or because they were playing Duke, which wins too often for your finicky tastes and has carried no fewer than two criminally annoying players on every one of its rosters for 30 consecutive seasons.
There isn't a strong enough soap in the world to wash off the stink that comes with emotionally investing yourself in something like Wisconsin or Big Ten pride. If you want to live into the metaphor of other B1G programs being Ohio State's brothers whom only the Buckeyes should beat up but no one else can, eh, okay. You're still emotionally investing yourself in a rival.
I'm not arrogant enough to make up rules for something that's inalienably guided by human freewill but I'm happy to share my own personal feelings on the subject - which have admittedly evolved with time and will likely continue to change #flipflopper. 
Let's take a look at the categories that comprise ambulatory fandom - and recognize what could be justifiable and what is bullshit.
---
CONFERENCE PRIDE

Conference pride started as southern bullshit and then infected the rest of the country via ESPN bullshit and lucrative television contract bullshit.
It's now branding used to broaden appeal, create regionalism and manufacture story lines. It's marketing. Aggregating and sharing success is something to be done in regions where it comes in limited quantities, like the part of our country where the states routinely rank in the high forties in every metric that matters. 
That's both culturally and historically understandable, but without that context? Pulling for Alabama or Kentucky to win - depending on the semester - isn't just front-running, it's monstrous.
If you're over the age of 12 and you do this you're a fan of emotional convenience and in desperate need of a spine transplant. You bring shame to those of us who cry real tears when our beloved teams lose.
Conference pride is delusion wrapped in hubris.
You could make the case for strength of schedule in wanting Ohio State's opponents to perform well, but that falls apart when you're openly cheering on your Badgers in the tournament barely a month after they clobbered the Buckeyes on their Senior Day.
Let's not confuse the issue - especially with the fuzzy math that's historically gone into creating a football champion. Sometimes you selfishly need bad guys to win. Yay, sports!
As for the non-southern regionalism bit, it's bullshit. Ohio State's national title win is a boon to Ohio State alone. Had Wisconsin beaten Duke Monday the spoils would have been all theirs. Conference pride is delusion wrapped in hubris.
---
BENIGN DARLINGS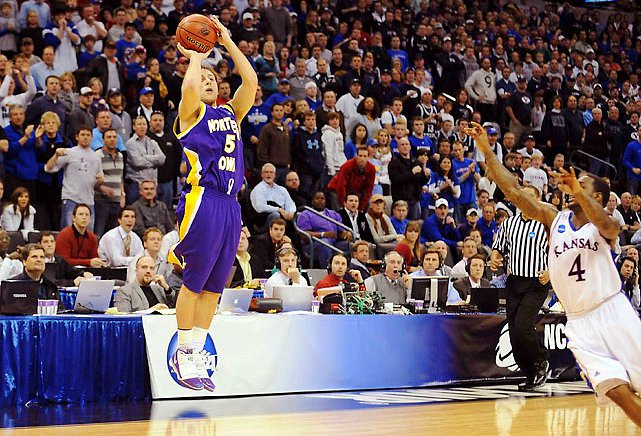 It's okay to fall in love temporarily. You've done it before with a girl, a film sequel or a deli sandwich so sometimes you lock onto an athlete you've never seen before and you can't look away - and it's okay.
The most memorable part of the 1999 NCAA Tournament outside of Ohio State's vacated Final Four run was Weber State's first-round win over North Carolina, which had not lost a first-round game in 21 years. Harold "The Show" Arceneaux scored 36 points. He was unstoppable, and anyone who said they had heard of him prior to that game was lying.
Kentucky is not a "darling." Neither are Michigan State or Wisconsin.
For 48 fleeting hours America got to know The Show. It learned that Weber State is pronounced Wee-ber and not Weh-ber like the grill (Arceneaux is the only reason I still know this). Then the Wildcats lost to Florida in their second game and disappeared forever. It was a harmless affair that didn't survive one weekend.
Weber State became an extension of Arceneaux, just as Valparaiso did with Bryce Drew in 1998 and Northern Iowa did through Ali Farokhmanesh in 2010. Sometimes it's George Mason. Sometimes it's Butler or Wichita State. Those are darlings.
Kentucky is not a darling. Neither are Michigan State or Wisconsin. You can admire a ruthless killing machine for its efficacy but it's unwise to become enamored with one. It's better to save your affection for a deli sandwich that deserves it.
---
VEGAS & HATRED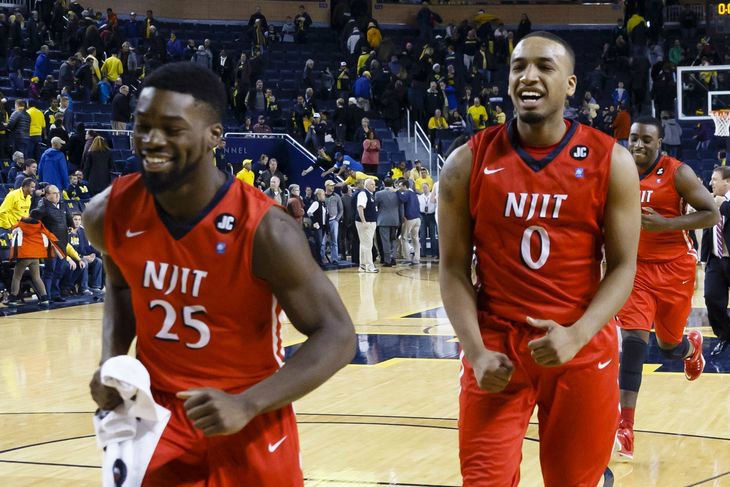 If you needed Michigan to beat NJIT by 25 points last December so you could cover January's rent you definitely had a lousy afternoon (fortunately, 3-point underdog Ohio State showed up to improve your mood that evening). You also lost money while investing your emotions in a Michigan victory.
Money makes prostitutes of us all, and if you're able to separate your heart and your ethics from your wallet then betting on teams you don't like is a viable financial instrument. This may result in wanting teams to win that your pre-gambling adolescent self despised more than puberty.
Separate your heart and your ethics from your wallet and betting on teams you don't like becomes a viable FINANCIAL INSTRUMENT.
At the same time, maybe you weren't gambling - perhaps your wretched ex who ruined your life and stole your dog was an NJIT graduate. That alone was reason for you to go blue that fateful afternoon, and like every time before that game the ex got the better of you. Hate makes monsters of us all.
Rooting for the lesser of two evils is still evil, and there's no victory to be had. Like Wisconsin in the tournament, there's still no soap powerful enough to clean off your shame when it's finished. The play here is to root for infinite pain (see the next section).
There are often times when Vegas is begging you to steal from it, and on occasion your morals can be compromised. Just tread carefully, and remember - Michigan is always due for a humiliating Toledoing or Appalachian Stating. The only thing more short-sighted than dancing in a minefield is doing it with your wallet.
---
CHAOS & SCHADENFREUDE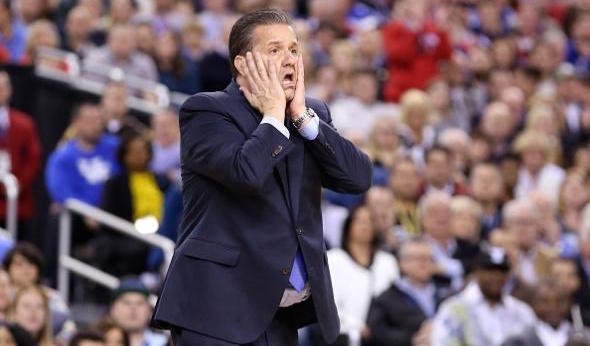 Anarchy is fun. Giant-killers are charming. There's some overlap here with Benign Darlings and the Lesser of Two Evils. 
Raise your hand if you automatically rooted against Tim Tebow, Johnny Manziel or Jameis Winston after they won Heismans as underclassmen. Lower your hands - we're uniformly in favor of Archie Griffin retaining sole possession of the Only One To Win Two™ title. 
Cheering for chaos does not have to overlap with rooting for the obstacle in Goliath's way.
Watching Kentucky chase the 1976 Hoosiers and a whole bunch of UCLA teams was almost as fun as watching their dreams shatter. Cheering for chaos and destruction does not have to overlap with rooting for the obstacle in Goliath's way. The soap you need to wash off rooting against teams like Kentucky can be found in your guest bathroom - it hasn't been used in months and it still lathers up great.
"My favorite teams are X and whoever is playing Y" encompasses this category very well. It explains how everyone loved watching Villanova lose to NC State in the tournament and yup, you have no memory of how NC State was subsequently eliminated 48 hours later because you didn't care.
---
SITUATIONAL B1G
A list of non-gambling, non-strength-of-schedule circumstances when I found it palatable to pull for other B1G teams. There were varying degrees of shame involved.
Illinois
After it fired Ron Zook I openly rooted for the coachless Illini to win the Kraft Fight Hunger Bowl. It felt harmless and amusing.
Indiana
The defending SEC East champions garnered my attention in the 4th quarter of their 2014 Missouri game. I also root for as many Tom Crean faces as possible.
Iowa
I had a patriotic Ricky Stanzi fever dream during the 2010 Orange Bowl.
Maryland
Still not happy about Maryland luring Gary Williams away and leaving Ohio State with nearly a lost decade of basketball seasons. Dislike.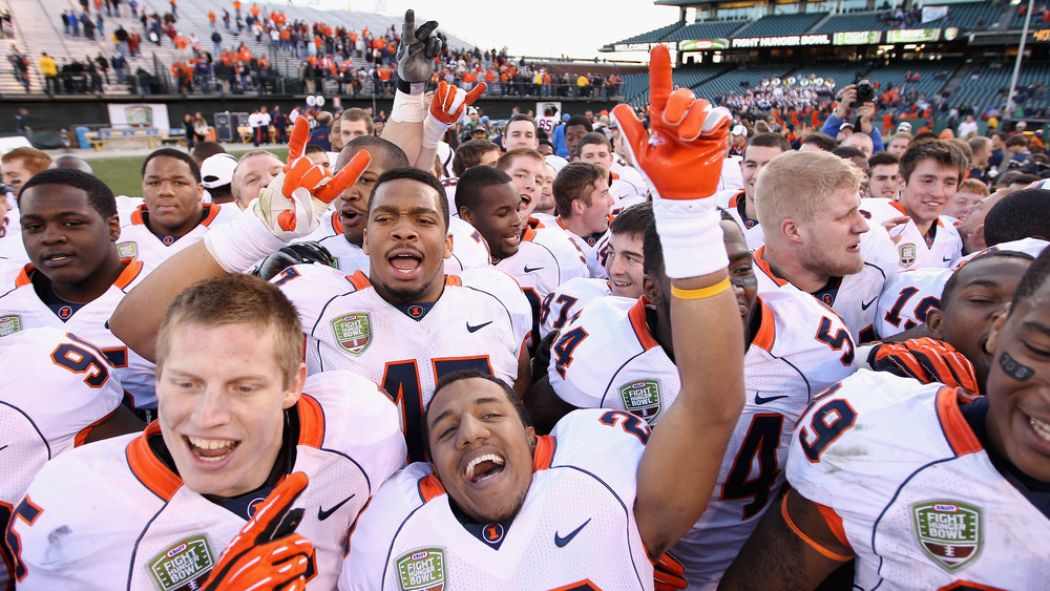 Michigan
I was alive and lucid during the 1990s and do not suffer from Stockholm Syndrome.
Michigan State
Our collective debt to Mark Dantonio cannot be understated. That said: Only when annually playing the role of Little Brother, and passively. And yeah, keep admiring Tom Izzo as he fleeces Ohio every year for players that take Sparty to Final Fours.
Minnesota
Big Ten Coach of the Year Jerry Kill amuses me, as does Rick Pitino's 12-year old-looking son coaching the basketball team. It's not out of the question.
Nebraska
The nicest people on earth. I no longer care that Tom Osborne's teams used more steroids than every Eastern Bloc country's Olympic teams did combined during the entire Cold War. Also not out of the question.
Northwestern
Admittedly enjoyed its 2013 Gator Bowl win over Mississippi State, but I hope its NCAA Tournament-less streak extends beyond my lifetime.
Penn State
Routinely, when it was an independent. That abruptly ended when it joined the Big Ten.
Purdue
The Big Ten's welfare queen happily cashes its BTN checks while showing no interest in championship-level athletics investment. I hope they lose their spring game.
Rutgers
I live in New Jersey, so I've found myself pulling for Rutgers whenever it faces the state's two other local teams - Notre Dame and Penn State.
Wisconsin
We're right back to where we started. Not even once; not even as a joke. You can file the 2015 Outback Bowl under Schadenfreude.
---