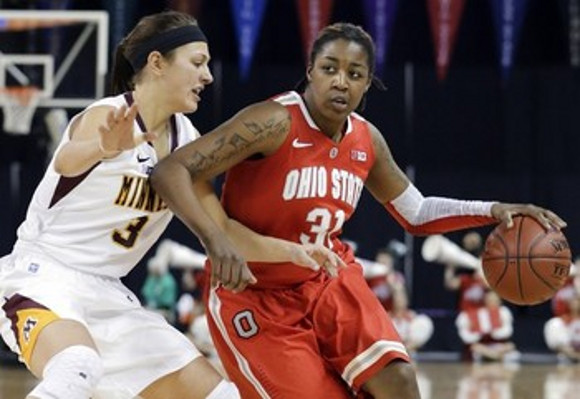 HOFFMAN ESTATES, Ill. (AP) Tayler Hill scored 25 points to help Ohio State beat Minnesota 58-47 on Thursday in the opening round of the Big Ten Conference tournament.

Ashley Adams added 14 points and eight rebounds for the ninth-seeded Buckeyes (18-12), who advanced to face top-seeded and eighth-ranked Penn State in the quarterfinals Friday.
Ohio State has now won four straight and sits at 18-12. However, it needs to beat Penn State in the next round to get into the NCAA Tournament. For as strong as the B1G TEN's reputation is in men's basketball, it's as weak in women's basketball. As such, Ohio State is on no one's bubble. A win over the conference champion Penn State Nittany Lions may force them into bubble consideration.