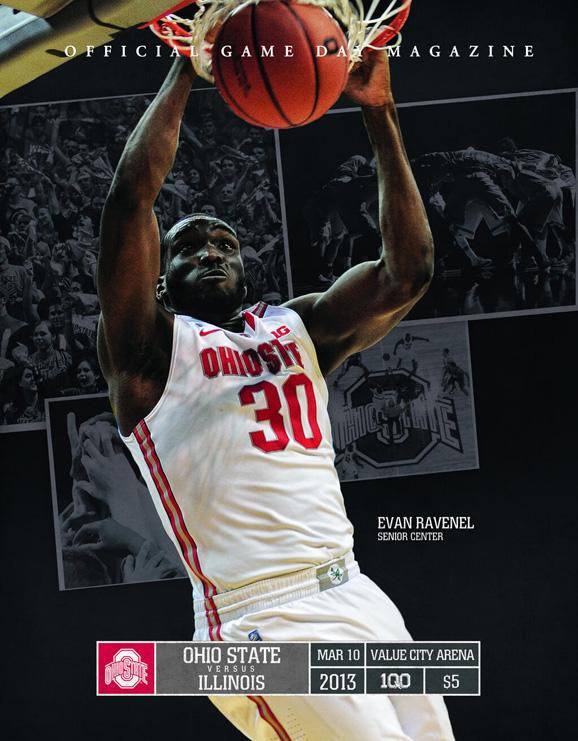 Evan Ravenel, as Ohio State's lone senior, will have the spotlight to himself Sunday when the Buckeyes hold their Senior Day festivities before taking on Illinios in Value City Arena, and the celebration timing is impeccable.
Ravenel's season has been frustrating at times since his demotion and that was never as evident as last Thursday in Evanston, when Thad Matta took his pizza order after pulling him from a game against Northwestern.
He didn't sulk, however, instead manning-up immediately on Twitter and then turning in perhaps his best game of the season at Indiana Tuesday night. Ravenel came off the bench to score 8 points (4 on momentum-boosting put-back dunks) and 6 boards in Ohio State's 67-58 upset of the Hoosiers. More importantly, Ravenel was able to hassle IU's Cody Zeller into a working for his points, limiting the star's effectiveness in other facets of the game.
Now, he's the cover boy for the final home game program of his Ohio State career.
Enjoy your Sunday, Evan. Thank you for the memories, but let's make a few more before it's all said and done.