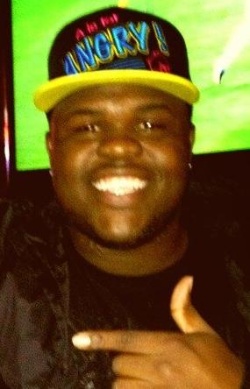 Biggggg Mike, the fugitive who posed for a photo with Olympian and Ohio State rifle team member Amanda Furrer last Sunday night on Ohio State's campus, has been arrested in Iowa:
According to the U.S. Marshals Service, Michael Tarpeh, who also goes by Michael Boadi and Bigggggg Mike, was arrested by the Iowa State Patrol near Council Bluffs, Iowa.

His last known location before his arrest was OSU.

Tarpeh was wanted by the Troy City Police Department in New York. He also was wanted by the Monogalia County, West Virginia, authorities for malicious wounding, sexual assault and grand larceny.
And thins brings to a close one of the zanier campus stories in recent memory. We can all sleep a little safer this evening, though we'll never forget the time we had together.
It's been real Bigggggg Mike

— Amedeo Della Valle (@Ame_DV_33) March 6, 2013