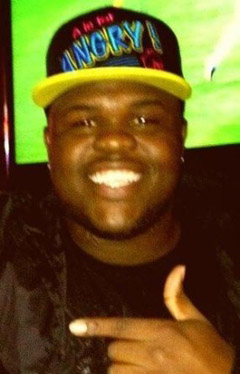 There's a fugitive near campus and he goes by Bigggggg Mike:
Tuesday night, a wanted man who calls himself Bigggggg Mike took a fan picture with Ohio State athlete and Olympian Amanda Furrer at Fourth Street Bar and Grill. Wednesday night, Ohio State Police were on his trail.

University Police issued a public safety notice informing the campus community that Michael Moses Tarpeh was dangerous, wanted and could be in the area.

But Furrer, a senior member of OSU's rifle team, saw Tarpeh at Fourth Street Tuesday night, and the moment was captured on camera.

...

The public safety notice, which was sent out Wednesday at about 7:30 p.m., said Tarpeh is wanted by the Morgantown, W. Va., Police Department for aggravated assault and attempted sexual assault. The Massachusetts State Police also wants Tarpeh for an armed carjacking, robbery and assault and battery of a motorist in Lee, Mass.

The University of Connecticut Police Department has warrants pending for Tarpeh's arrest as well.
Be vigilant, citizens.