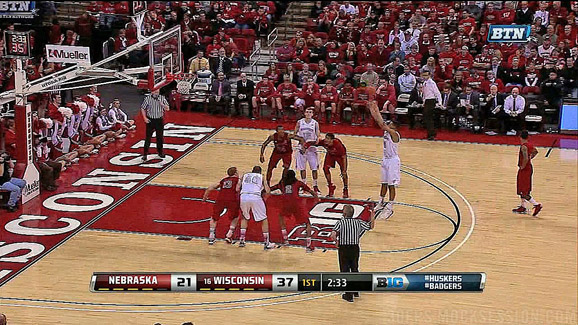 Wisconsin's Ryan Evans entered last night's game shooting a measley 40 percent from the line despite shooting the most free throws (126) of anyone on his team. That's a lot of lost points, if you're Dentyne-chomping Bo Ryan.
The coach suggested Evans attempt his free throws as jumpshots, and the forward took him up on the suggestion proceeded to go 2/2 from the line, meaning there's a good chance we'll get to see more of this.
Here's video of the act from Wisconsin blog Bucky's 5th Quarter.