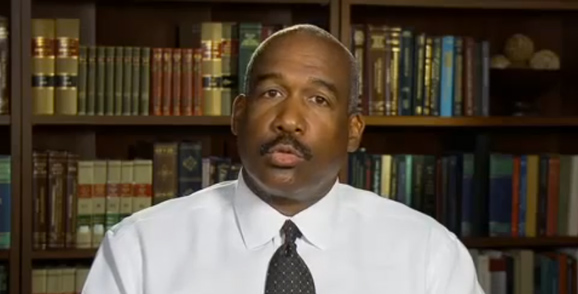 Three years ago, Jim Tressel earned praise within the gay community for discussing the importance of accepting everyone, including gay and lesbian athletes.
On Wednesday, Ohio State athletic director Gene Smith followed suit, giving an interview to Outsports in which he discussed the importance of creating an atmosphere of tolerance, gay athletes and administrators at Ohio State, and the "You Can Play" movement.
Outsports: What do you plan to do within the athletic department to ensure gay athletes are treated equally and homophobia doesn't have a strong role on the teams?

Smith: I send a message loud and clear individually among our leadership that discrimination and bias of any kind against any individual because of their ethnicity or personal interests is unacceptable. You have to be strong in that messaging and affirmative in your hires. You have to walk the walk. People have to understand you're serious about it. Our leadership team is very diverse. Our student-athletes see that and know that. So we promote an environment in which that is understand.

We're large, we have over a thousand student-athletes. So my primary concern doesn't really reside within the coaches, it resides within the individual teams, bringing in freshman who haven't learned our environment of acceptance. And things can happen on a team and sometimes it's hard to get to that. And this video is another way to send the message.
The full interview is well worth the read. Kudos to Smith for doing this.
Here's the "You Can Play" video produced by Ohio State.