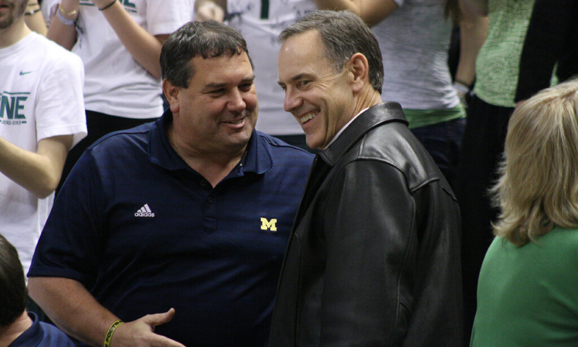 What's Brady Hoke saying? What is Mark Dantonio thinking? America needs to know!
Leave a comment with your best caption for this photo. If your comment ends up with the most upvotes by Thursday, Feb. 14 at noon ET, you'll get your choice of a tee from Eleven Warriors Dry Goods.
Contest rules: Must be 18 or older and funny.