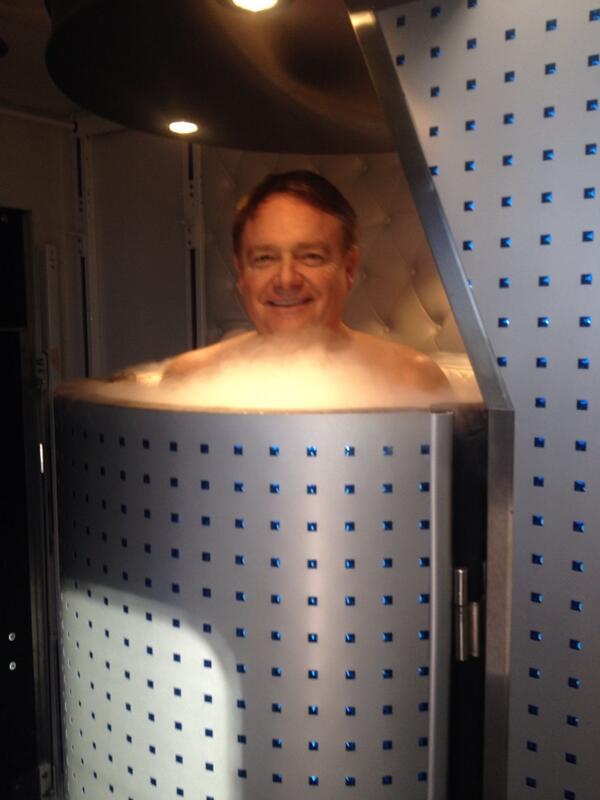 Remember Houston Nutt? He's the old Arkansas coach who wouldn't let Gus Malzahn call plays when Felix Jones, Darren McFadden and Peyton Hillis were all in the Hogs' stable. (Coincidentally, the Hogs' stable is now where Bert Beliema eats his nightly HungryMan TV dinners.) Nutt was subsequently ousted from Arkansas, hired by Ole Miss and fired again a few seasons later.
Welp, Houston Nutt is back, baby! On top of that, he's naked and in some sort of cryo-chamber/whirlpool contraption that looks like it was won at a Star Trek memorabilia auction in 1976.
CryoUSA's Twitter bio says the company is "a performance life sciences company featuring Whole Body Cryotherapy." Houston Nutt is apparently a big fan, although it's unclear if he's getting paid for this. 
We're more worried about who is paying for our therapy after gazing upon this picture.