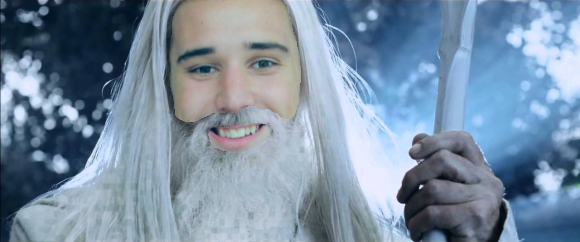 No blame to you, and no harm done to me. Indeed my friends, none of you has any weapon that could hurt me. Be merry! We meet again. At the turn of the tide. The great storm is coming, but the tide has turned.
Last night, Ohio State was down by one with about 14 minutes left to play in the second half. The initial "we got this" buzz from halftime had worn off, and was now replaced with that hot, angry feeling that you get in the back of your head that pops up when you know you're getting suckered into a debate about something not even remotely worth your time or when the team you're rooting for looks like boiled ass.
And then something happened that has not happened often in 2014 for the Ohio State men's basketball team.
Aaron Craft stole the ball (as he is known to do), and then made a quick layup (as he is somewhat less known for). It was a simple play that Ohio State had been able to execute early and often in those fat, hedonistic halcyon days of like three weeks ago, but as of late had been few and far between.
The Buckeyes never looked back. Though the Illini eventually tied the game, Ohio State never gave up the lead, were able to make some clutch shots when they needed to, and generally looked like a competent basketball team for at least part of the time that they were out on the court. That's improvement, and however incremental, it could signal the start of something good...ish? for Thad Matta and company.
Hey, it's not without precedent!
In the 2009-10 season, Ohio State had lost three of four games, was 1-3 in the Big Ten, and was losing by 13 points to sixth ranked Purdue in West Lafayette. In the previous four games, only a destruction of Indiana proved that the Ohio State defense had any ability to stop or even slow down anyone. In a loss to Michigan the Buckeyes allowed DeShawn Sims to drop 28 points on them, the most he scored against any team that entire season.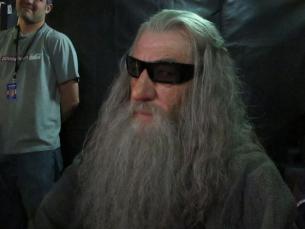 That Ohio State team was loaded, with players like Evan Turner, William Buford, David Lighty, and John Diebler, but the real hero of the night was somehow Jeremie Simmons, who nailed a threeball coming out of a time out that got the ball rolling, as Ohio State outpaced Purdue 22-8 in the final seven minutes of the game to steal a win against a highly ranked opponent.
The Villain scored 32 points that night, but the bigger result was that the Buckeyes righted the ship, and would go on to destroy Minnesota to the win the B1G tourney and eventually advance to the Sweet 16.
It is not our part to master all the tides of the world, but to do what is in us for the succor of those years wherein we are set, uprooting the evil in the fields we know, so that those who live after may have clean earth to till. What weather they shall have is not ours to rule.
Another turnaround: last year, Ohio State had lost three of five and was going into a game against fourth ranked Michigan State, and Aaron Craft, he of little buckets, ended up being the decisive factor in Ohio State winning the game. Craft scored 21 points and had six assists on 7 for 12 shooting as the Buckeyes began rolling on a victory train that took them all the way to the Elite Eight.
Conversely, Michigan State soon found themselves stumbling toward the end of the season, losing four of seven and getting bounced in the Sweet Sixteen by Duke. A team that had looked like the class of the Big Ten was laid low, and a team that looked like it was teetering on the brink made it to rareified air.
In the end, basketball fate turns on a whim. The fortunes of teams can change as quickly as a seven minute run of hot shooting followed up by a win against a ranked opponent. And let's be honest; we're talking about a win over a lowly Illinois team here. The overall performance of the basketball team still isn't anything to crow about, and to my horribly untrained eye this sport is pretty much a crapshoot anyway. I mean, who knows why or how a basketball gets into the net? As far as I'm aware, it's 70% blind, random chance and 30% blood offerings to Satan.
But on the other hand, maybe this does mean something. Maybe, just maybe, after weeks of ignoring their dark pagan duties, the basketball Bucks have finally got the confidence to make a push for something greater than we thought that they were capable of. We're going to find out soon.
'It may,' said Gandalf. 'The evil of Sauron cannot be wholly cured, nor made as if it had not been. But to such days we are doomed. Let us now go on with the journey we have begun!'