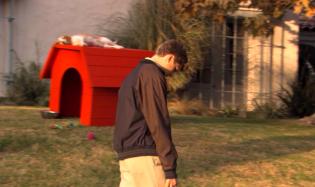 Come one, come all, come see what four losses in a row will do to a man! THRILL at the snarky comments! CHILL at the angry lectures to college kids! Bite your knuckles in sheer sadness as we take a look at the remaining schedule!
Look, it's hard out there for an Ohio State fan. Money sports are 1-5 in 2014, and the faithful are losing hope. Michael and I are just as at a loss to explain what's going on as you are, but hey! At least we're adding jokes.
Still, there is one man to save us from these winter doldrums, and that's 11W's own Jeremy Birmingham, who will float your boat with all kinds of great recruiting info as we approach signing day. If you want to know the latest with new Ohio State signees, or what the impact of the new coaching hires will be, this is the place to tune in.
Add this to our Ask Us Anything segment (which you can do by asking us anything either on Twitter or elevendubcast@gmail.com), and maybe, just maybe there's some light at the end of the tunnel.
Join us after the cut, and we promise that it'll be worth your while.
Here's how everything shook out:
0:24- Michael and I talk about the Nebraska "game" and get Real Mad about how the team is playing in general as we attempt to pinpoint exactly where things are going wrong. Allow us to be a conduit for your woes, Ohio State fans!
17:35- Jeremy comes on to discuss recruiting, and guess what it turns out that this is one thing that Ohio State is actually winning in (see: Taylor, Brady)
36:51- Only one lonely question this week for Ask Us Anything, but it does serve as a great jumping off point for our eulogy to the BCS
47:34- TRY AND YOU'LL SUCCEED
And that's it! Music for the Dubcast this week was Use Your Language by J Roddy Walston and the Business, Everything is Average Nowadays by the Kaiser Chiefs, and You're the Best by Joe Esposito. See you all next week!