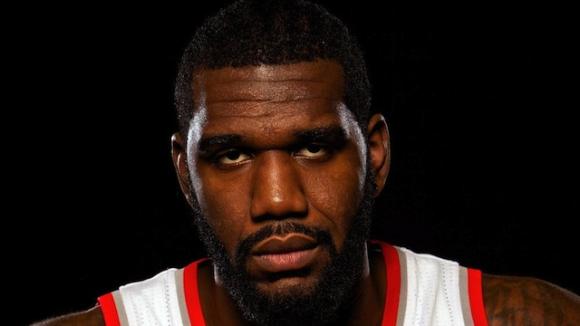 I thought Ohio State was going to be okay in terms of offense. I really did. I looked at myself in the mirror and said "Okay, yeah, you're a Luddite and slow to accept change and half of your wardrobe is from high school despite the fact that you graduated a decade ago. But this time you're right, dammit!"
I believed that hey, if you're a scrappy team that doesn't turn the ball over and plays good defense, offense really doesn't matter so much. Just hike up your shorts to Gene Hackman-approved levels, play with heart and grit, and the wins will come. Maybe get some goofy looking dude to hit opportune threeballs every once in a while, and you're good to go for the Final Four
I was wrong. No matter how good your defense is, in 2014 you need to have somebody or preferably sombodies to score with some kind of consistency or your team will quickly melt away into the gutter of whatever godforsaken conference you hail from.
Oh, Ohio State plays in the Big Ten? The toughest basketball conference in the country? And has been ice cold for over half a season now?
Neat.
Right now, the leading scorer for Ohio State is still LaQuinton Ross. In the wailing and gashing of teeth that goes along with a four game skid, it's probably worth pointing out that he's got two 22 point games. It's also probably worth pointing out that he's got a five point game and only managed 11 against Nebraska, which is a nice little microcosm of his season as a whole: the dude is inconsistent.
This is a historically bad problem for Ohio State. Ross is still the team's leading scorer, with 14.1 points per game, but that basically just means that he's the strongest link in a chain made of up plump sausages instead of steel. In fact, you have to go all the way back to the 2003-04 season to find a team with a leading scorer that averaged fewer points than Ross is averaging in 2013-14.
Here's a handy chart:
| Year | Leading scorer | Points per game |
| --- | --- | --- |
| 2013-14 | LaQuinton Ross | 14.1 |
| 2012-13 | Deshaun Thomas | 19.8 |
| 2011-12 | Jared Sullinger | 17.5 |
| 2010-11 | Jared Sullinger | 17.2 |
| 2009-10 | Evan Turner | 20.4 |
| 2008-09 | Evan Turner | 17.3 |
| 2007-08 | Jamar Butler | 15.0 |
| 2006-07 | Greg Oden | 15.7 |
| 2005-06 | Terence Dials | 15.3 |
| 2004-05 | Terence Dials | 15.9 |
| 2003-04 | Tony Stockman | 13.6 |
It's been a decade since the BMOC for the basketball Buckeyes has been this weak on offense, and that 2003-04 team lost 16 games that season. That was Bill O'Brien's last year as head coach, and the next season was Thad Matta's first. The 03-04 team never lost four games in a row (although they did lose three games in a row three different times).
Of course, you don't have to have a guy putting up 20 every night if you're getting contributions from other players. I wasn't surprised that Oden was the leading scorer for the 06-07 team, but I was surprised that he only averaged 15.7 a game. I was further surprised to to learn that not only is this year's team shooting almost the exact same percentage as that team from the field, but they also have the same amount of players averaging 7.5 points or more a night.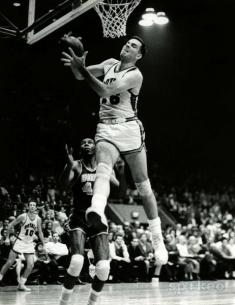 So what gives?
Well, a few things. First, this year's team is just entering Big Ten play, and stats are inflated due to playing teams like North Florida and Morgan State.
Secondly, and most importantly, college basketball in 2014 requires more than a token offense effort to beat decent teams. If you look at the box scores for the recent four game slide, you'll notice that every team save Minnesota beat Ohio State by having at least two scorers put up more than 15 points each. Ohio State, still a good defensive team, has been undone by big time offensive performances that they couldn't match.
That heartbreaking loss to Michigan State? No starter had even 10 points. Against Minnesota, LaQuinton Ross had 22 points; more than every single other player not named Sam Thompson combined.
Take a look at that chart again. Notice how those numbers have been steadily trending upward. That's no coincidence. Despite people bemoaning the lack of offense in the college game as of late, it has become increasingly important that the best teams develop at least one and preferably two major offensive threats capable of putting up 15 points a game.
For Ohio State, it's almost become a habit to make sure that there's The Guy who can ring up points when no one else can. Before Thomas it was Sullinger, and before Sully it was Turner. That's five straight seasons of one hell of a safety net.
Michigan State, class of the Big Ten, has three of those type of players. As of right now, Ohio State has none. That's a huge problem, because it seems that Ohio State is intent on playing an old school style of basketball that they can no longer actually win with. For now, they're going to have to evolve into something else, and quick.