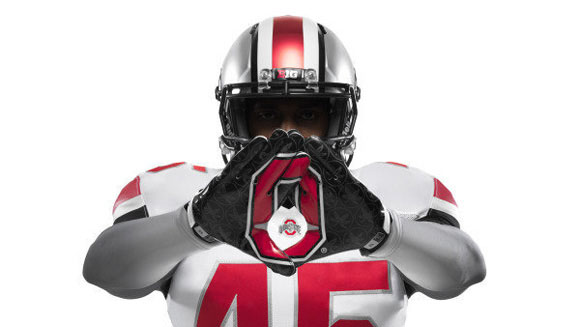 Last week, 24/7 released their final Top 247 of 2014. Scout too released their final Top 300 rankings. The Ohio State Buckeyes 2014 class represented well in each, and Rivals' final Top 100 rankings are no different.
No. 19, LB Raekwon McMillan, Five-Star
No. 40, CB Damon Webb, Four-Star
No. 45, OL Demetrius Knox, Four-Star
No. 49, WR Curtis Samuel, Four-Star
No. 51, DB Erick Smith, Four-Star
No. 55, DE Jalyn Holmes, Four-Star
No. 63, LB Dante Booker, Four-Star
No. 94, OL Jamarco Jones, Four-Star
Rivals lists Ohio State's 2014 "The Dream" recruiting class as the second best class in the country, trailing only Alabama. Ohio State also has twice as many commits in the final Rivals Top 100 than the rest of the Big Ten has combined (4).
For those asking about the omission of Marshon Lattimore... welll...
I don't care about rankings

— SHON (@_Shon2) January 20, 2014
The rivals rankings just gave me extra motivation

— SHON (@_Shon2) January 20, 2014