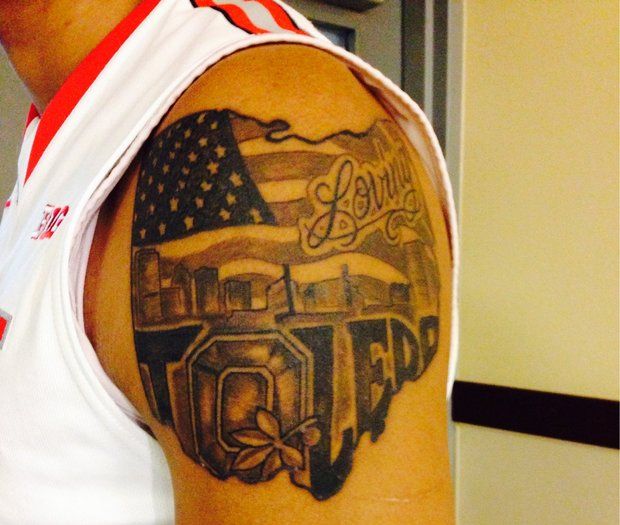 Marc Loving is a former four-star recruit and a valuable contributor as a freshman on Ohio State's basketball team. He is also the latest product out of Toledo, which has become quite the pipeline over the years. (Four of Ohio State's top seven scorer's are from Toledo.) Thad Matta told the Toledo Blade: "I don't know if it's the ride down 23 or what it is."
Also from David Briggs of The Blade: 
A scholarship offer from Ohio State — the only one he truly wanted — came after his freshman season. The 15-year-old Loving already had offers from Xavier and Central Michigan, and bigger schools were muscling into the game. He could have gone near anywhere he wanted. He became the Titans' all-time leading scorer and rebounder, a Parade All-American and Mr. Ohio his senior year last season, and a consensus four-star recruit.

"I really did try hard to get him to look at other schools too," Heintschel said.

But he knew it was futile. Loving committed to OSU in less than 24 hours, waiting only because his parents suggested he sleep on the decision.
So that's pretty cool. Loving — like the team — has had his ups and downs this year, but the sky is obviously the limit with this kid.