It seems Brady Hoke is a bit of an anti-technology guru, which is surprising because he's the frontman of an organization that churns millions of dollars a year and it's 2014. 
The latest revelation: Brady Hoke is an ALL-CAPS TXTR, because Brady Hoke is just about out of damns to give. 
We here at Eleven Warriors are unable to confirm how these texts fell into our possession, but we did not pay for these and there's no reason to doubt their authenticity:
BRADY HOKE TAUNTS HIS COORDINATORS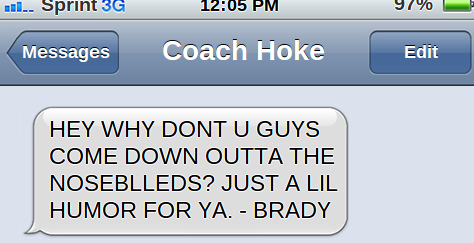 According to our sources, Brady Hoke often keeps himself occupied during football games by group MMSing his coordinators. This one was allegedly sent during the opening minutes of the Michigan-Ohio State game.
BRADY HOKE ASKS THE $10,000,000 QUESTION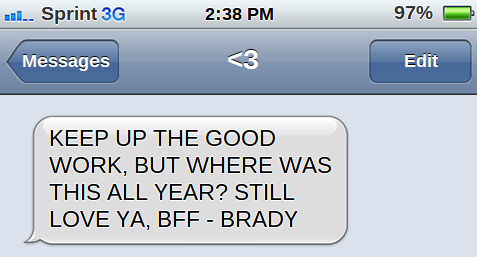 This one absolutely breaks our hearts. We fix it by looking at the final score of The Game.
BRADY HOKE WEIGHS IN DURING CRITICAL TIMEOUT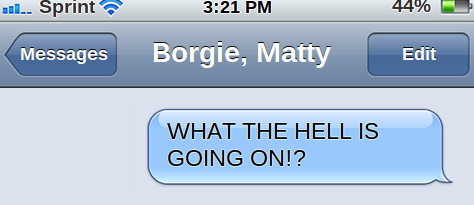 MGOBLOG Headline: Brady Hoke is the next Vince Lombardi.
BRADY HOKE NEVER SLEEPS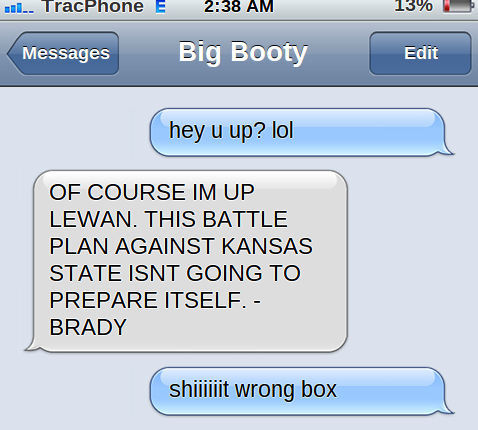 We're just going to leave this one here.
BRADY HOKE REPEATS: THE MCRIB IS BACK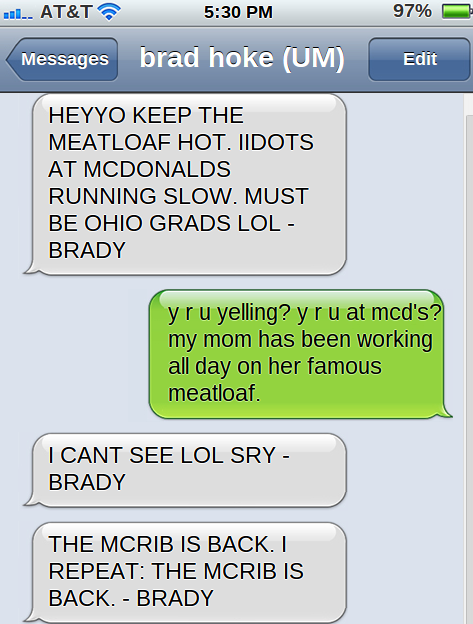 Brady Hoke is a master recruiter.