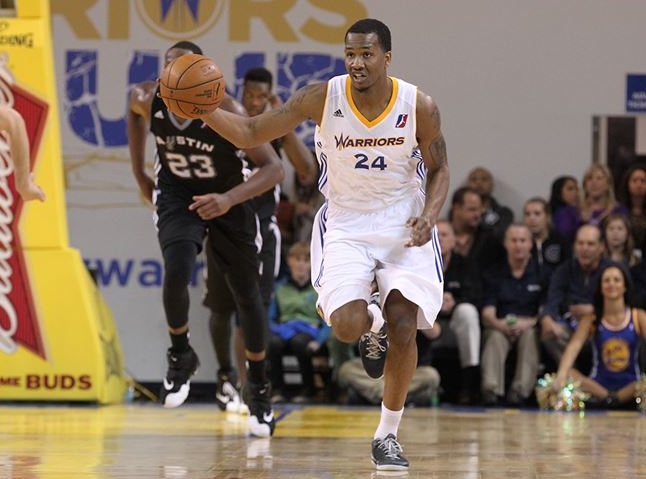 Boy, the men's basketball team could use a scorer like William Buford (or DeShaun Thomas or Jared Sullinger). Unfortunately due to the NCAA's pesky eligibility rules, William Buford will never return to Ohio State other than as an honored guest.
So what is ol' Willie Buckets himself up to these days? Still chasing those NBA dreams, man. After a stint with Club Obradoiro in Spain, Buford is coming off the bench for the Golden State Warriors' D-League team, the Santa Cruz Warriors. From the Toledo Blade:
The 6-foot-5, 215-pound shooting guard with the nearly seven-foot wingspan is not yet rapping on the parent club's door — the distance between Santa Cruz's 2,500-seat home gym and the Golden State Warriors' 20,000-seat Oracle Arena often seeming longer than the 70-mile drive up I-880. Buford comes off the bench and, in the eyes of evaluators, needs to prove his game has more dimensions than a deft outside touch.

But the former Mr. Ohio has shown increasing bursts of his potential, to the point where Santa Cruz coach Casey Hill said, "I do think he's a potential NBA player.

". . . If he can develop that skill of finding his angles, getting into the lane, trying to finish, then his jump shot will become more and more available as he becomes more of a well-rounded scorer. It's funny, we had that conversation right before we played the Rio Grande Valley Vipers last week, and he went out and went right to the rim."
The D-League isn't a wasteland as it was only a few years ago. There are 124 players in the NBA with D-League experience. Hopefully Willie Buford can add to that number.