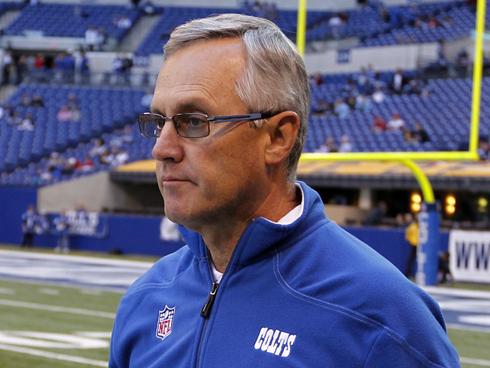 Jim Tressel still has interest in the NFL, and with his old friend Jim Caldwell being hired as Detroit Lions' head coach, many speculate Tressel could be brought in as an offensive coordinator/advisor to the offense. Detroit president Tom Lewand is a Michigan Man, so he knows first-hand the prowess of Jim Tressel:
And Lions president Tom Lewand, a University of Michigan alum, says he would have no problem adding Tressel to the staff if it makes the team better.

"If it helps us win, I'll tattoo a Buckeye on my forehead," Lewand said.
Hopefully you know a good tattoo artist, Lewand, because we'd hate to see a Michigan Man go back on his word.