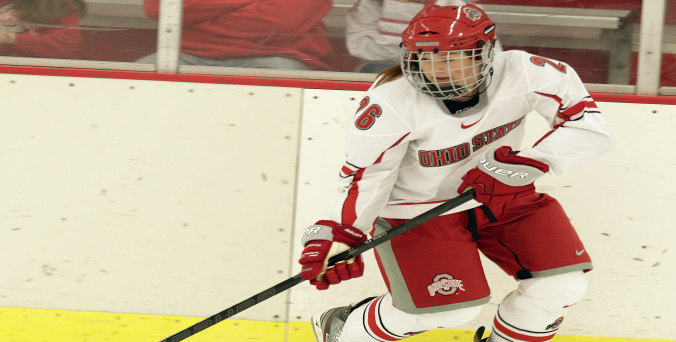 If you follow women's college hockey at all, you know the Minnesota Golden Gophers are the Harlem Globetrotters of the realm. The Gophers are the three-time defending national champions, having won their most recent title to cap a perfect 41-0 season.
So it's big news when Gophers go down. And even bigger news when they go down at the hands of Ohio State.
Senior Ally Tarr scorred the game-tying goal with 1:41 remaining at Minneapolis' Ridder Arena Saturday night before sophomore Kendall Curtis scored the only goal of the shootout session for the extra league point.
Goalie Lisa Steffes stood on her head, stopping 28 shots, including all nine attempts in the shootout.
The tie marks just the second time in Minnesota's last 71 games that they have failed to win.
Following the win, the ladies went out for oatmeal in a cup. Or something.
Congrats to women of Ohio State who beat #1 Minnesota in a shootout them ate oatmeal in a cup. Or something. pic.twitter.com/rIVolNDHVB

— John Buccigross (@Buccigross) January 13, 2014
Here's to you, ladies.