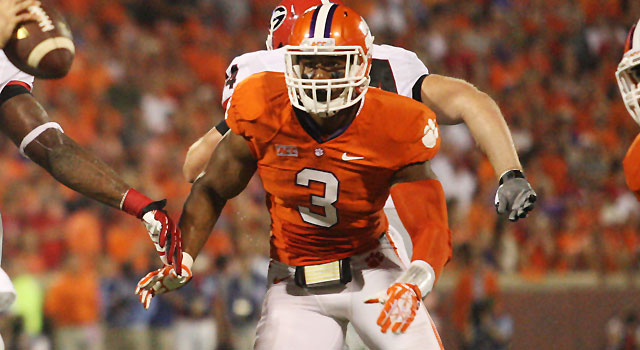 Clemson and Ohio State haven't engaged in much trash talk in the lead-up to tonight's Orange Bowl, but it appears Clemson defensive end Vic Beasley heard enough about OSU's offensive line stalwart, Jack Mewhort. From the Columbus Dispatch:
All the (reporters) ask me about Jack Malone or whatever and how does it feel to go against great tackles. But I'm a great end, too. I think I deserve some respect, too.
To be fair to Vic Beasley, he has been quite productive during the 2013 campaign. But, we have a feeling he'll know the name Jack Mewhort by the end of tonight.