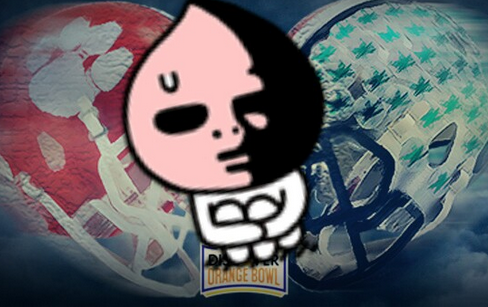 It's been a little under a month since Ohio State's national title hopes were up-ended in some idiot billionaire's climate-controlled dome in Indianapolis, and I still am having a hard time razzing myself up about the 2014 Discover Orange Bowl. My trepidation is not caused solely because any bowl outside the national title game amounts to little more than a glorified exhibition game, or because I think an Orange Bowl bid is unbecoming of The Ohio State University.
No, it's because this is a lose-lose situation for Ohio State football.
I try to avoid being hyperbolic in non-joking situations; so it's with great thought when I say an Ohio State loss in the 2014 Orange Bowl would be the worst loss for the program since the 2008 BCS title game. 
It won't matter Ohio State will be without Christian Bryant, its best safety. It wont matter it's without its future NFL cornerback or its best pass rusher against one of the nation's most electric offenses. And no, the food poisoning/flu that struck the team earlier this week won't matter either.
No, if Ohio State gets ripped open by Tajh Boyd and company in the Orange Bowl, there's only one thing that will matter: Ohio State wasn't good enough.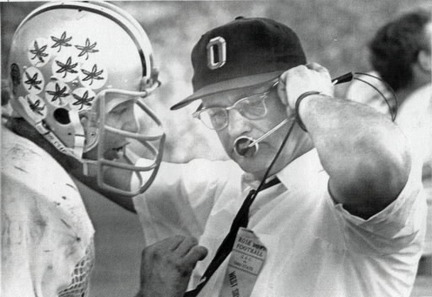 It's a refrain that will sound familiar to any Ohio State fan who paid a mote of attention to the national debate leading up to this year's title game. Sadly, it's a refrain that will be prominent for the forseeable future.
The Big Ten is in such a hole with national perception, it's going to take more than one bowl cycle to repair. But in the death throes of the BCS, it as as it has been since Jim Tressel was plucked from Youngstown: Ohio State carries the Big Ten's reputation into its bowl game.
I'll be damned if Michigan State couldn't win a four-team play-off this year, but them tagging Stanford with their third L of the season won't mean much outside of East Lansing if Ohio State takes a piss in the Orange Bowl.
Again, such is the hole the Big Ten has dug themselves. Ever since Larry Coker's career got buried in a shallow, unmarked grave outside Sun Devil Stadium in 2003, the conference's shining achievement has been back-to-back championship game losses at the hands of our SEC overlords.
Given that, is there any doubt the chorus of applause Ohio State would earn by beating Clemson would be dwarfed by the tsunami of boos that would descend on Columbus if the Buckeyes were to falter?
If Ohio State wins: then "congrats," they beat a two-loss ACC team. The Big Ten still sucks.
If Ohio State loses: then they lost to an ACC team that got waxed in their two biggest games of the year. The Big Ten still sucks. 
Sure, It doesn't matter if the odds are as rigged as Jim Tressel-organized raffle in the 1980s, Ohio State must win tonight; they can't afford the price of a loss. If Ohio State wants a seat with the big dogs in next year's tournament, the first step in that journey is handling the business against a two-loss ACC team.