The hockey Bucks get back to work this weekend, hosting Mercyhurst on Saturday and Sunday. These will be the last two games of the calendar year. The team will then have a bye week before diving into the Big Ten portion of their schedule.
I thought we'd take advantage of that bye week to have a look back at the year's biggest hockey stories. If you have any nominees for, let's say the top ten Buckeye hockey headlines of 2013, share them in the comments or via Twitter.
Short Shifts
Buckeye Men
Big Ten
World Juniors
The World Juniors begin on Thursday in Malmo, Sweden. (At least it's Thursday to us. I have no idea which day of the week it is in Sweden.) Next to the Olympics this is the premier international tournament for hockey fans. It features some of the best under-20 players in the world. It's a huge deal in Canada and is becoming a must-see event for US hockey fans as well now that NHL Network provides extensive coverage. Former Buckeyes players such as RJ Umberger and Ryan Kesler have skated in the WJC. Ohio State has also had a presence behind the benches in former coach Mark Osiecki and current assistant coach Joe Exter. Buckeye recruit Janik Moeser will be the program's lone representative at the tournament this year. The defenseman will suit up for Team Germany, who open against Canada on Thursday morning. NHL Network's programming schedule states the game will be shown live at 7:30 a.m. with a replay at 2:30 p.m.
Big Ten schools have five players currently with Team USA (there's one cut still to be made); Hudson Fasching and Brady Skjei of Minnesota, Andrew Copp and Tyler Motte from Michigan, and Nic Kerdiles of Wisconsin. They're also repped on the coaching staff by Gophers' head coach Don Lucia. The only B1G player cut from the team's preliminary roster was Michigan's JT Compher, who was left off due to injury rather than his performance in camp. The scuttlebutt is that he broke his foot blocking a shot in practice and will be out a while, which is crappy news for both US and Wolverine fans. The remaining Big Ten contingent and Team USA get underway on Thursday against the Czech Republic. That game will air live at 11:30 a.m. with a replay at 7pm.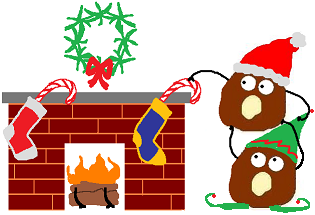 More World Juniors links…
Nuts Abroad