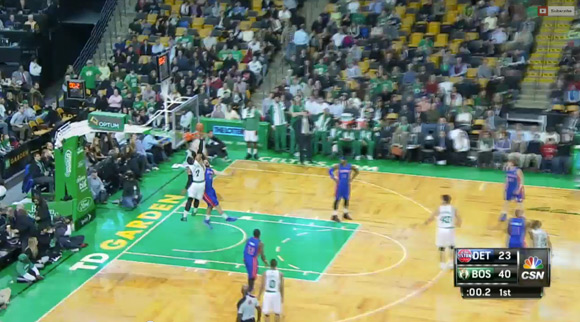 With the Celtics leading the Pistons 40-23 and :02 to play in the first quarter, Gerald Wallace had the ball at half court for an inbound play to end the half.
It would take the "the best tip-in play of the century" for the Cs to convert and that's exactly what big Jared Sullinger delivered, finishing for an improbable two to hand Boston a 42-23 lead.
Despite the huge first quarter lead, the Celtics would go on to lose to the Pistons, 107-106. Sullinger finished 19 points and 8 rebounds.