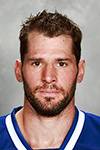 This week the Short Shifts are chock full of Ryan Kesler's awesomeness. They also feature possible Buckeye representation at the World Juniors, the Frozen Four going to not-Columbus, a CCHA reunion at Nationwide, the inspirational Tessa Bonhomme, CJ Severyn's good impression, the stalwart defense of Nate Guenin, and the vocal stylings of Zac Dalpe.
Buckeye Men
Time is running out to buy tickets for the second Pride Night at the Schott, January 11th vs. Michigan State. Last year's inaugural event was a huge hit. This year's festivities include a discussion with You Can Play Executive Director Wade Davis, a pregame social and silent auction benefiting YCP, as well as a postgame social at The Garage. Tickets are just $10 and must be purchased by January 4th. If you're even thinking about going you should get tickets now so you don't get shut out. 
More link-y goodness...
Didn't get out to the Chiller to skate with the Buckeyes this weekend? Check out some pictures on their Facebook page.
Ohio State received a few votes in the latest USCHO poll. Minnesota is back to No. 1, Michigan remains No. 3, and Wisconsin moves up to No. 14.
The next four Frozen Four sites have been announced. Columbus didn't make the cut this time, losing out to Boston (2015), Tampa (2016 and "hosted" by Wisconsin), Chicago (2017), and St. Paul (2018). Though there was no love for the capitol city, Cincinnati was awarded a 2016 regional in addition to the 2014 regional they're hosting. No regional sites were named for 2017-78 because, Todd Milewski reports, the NCAA is considering a return to on-campus games. 
 
Buckeye Recruits
There may not be any Buckeye connections on Team USA's roster, but they might still be represented at the World Juniors this year. Current Muskegeon Lumberjack and future Buckeye Janik Moser is on the short list for Team Germany.
Gord Montgomery caught up with recent Ohio State verbal commit Kevin Miller here. Miller says he chose the Buckeyes over a couple other offers. His coach at Fort McMurray, Gord Thibodeau, had these glowing words to share:
"He's a very skilled hockey player. Offensively he does a lot of things with his vision skill that guys just can't do at this level. Ohio State sees him as a top-six contributor at some point in their program. He's been an all-around player for us this year but the thing that stands out is his ability to create offence. I think he's seventh in the league in scoring (as of Dec. 3) which is quite an accomplishment for a 19-year-old."
Big Ten News
Wisconsin swept Colorado College last weekend, though it took overtime and more heroics from Tyler Barnes. Michigan skated to a draw with Ferris State. The Bulldogs had better luck later in the week, as they shut out Michigan State 2-0.
BTN premiered the documentary "Hockey Valley: The Opening of Pegula Ice Arena" on Sunday. If you missed it, an encore presentation is scheduled for Monday January 13th, following the Penn State-Minnesota game.
Michigan State forward Connor Wood has opted to leave school and return to the USHL.
Mike Morreale wrote about the large number of collegiate players, including several from Big Ten teams, on Team USA's preliminary roster for the WJC.
Finally, the Big Ten's must-see clip of the week is Alex Kile's shootout goal for Michigan:
Nuts Abroad
Ryan Kesler almost needs his own section this week. The Canucks have won seven in a row and he's been hugely instrumental in those victories, though some of his best work, as Ben Kuzma points out, doesn't even make the stat sheet. David Ebner wrote about how Kesler got his groove back. (Spoiler alert: It doesn't have anything to do with an attractive Jamaican man.) Kevin Allen provided a reminder that, in addition to boosting the Canucks, a healthy, Beast-Kesler is a good thing for Team USA's Olympic chances. Kesler has even been awesome off the ice, rocking a tacky Christmas sweater for charity.
In other professional Buckeye news…