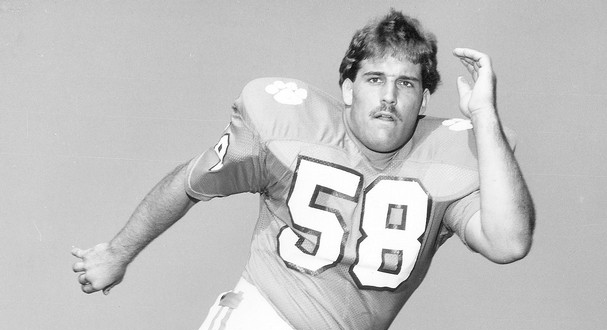 As I mentioned yesterday, the infamous punch from the 1978 Gator Bowl is going to be a topic du jour in anticipation of the 2014 Orange Bowl. Orange and White Illustrated, a Clemson outfit, recently republished an interview with Charlie Bauman (the player Hayes punched) from ten years ago.
A lot of it dealt with his career at Clemson, which readers may not find particularly compelling. He discussed talking with Woody Hayes after the incident. Hayes never apologized for the incident, but Bauman expressed that he felt no ill will toward him and that he enjoyed the conversation. Originally from New Jersey, he followed Hayes' career from a distance.
O&W: Can you describe what was going through your mind as the play developed?

Bauman: It was very similar to any other play - seek out the guy with the ball and keep him from advancing. My penetration upfield was hampered by the center, then the guard. Always keeping my eyes on Schlichter. From the left I recognized OSU's Ron Springs releasing out from the backfield around Jonathan Brooks' side.

The ball was thrown perfectly. A real tight spiral, chest high and softly thrown. The center attempted to chop block me, but instinctively I used my hand to ward him off. My strides back towards the left were in perfect unison with the ball path. Fortunately I caught the ball, and after that I saw Jonathan Brooks look at me in disbelief like, 'What are YOU doing with the ball?' and Jonathan raising his arms with excitement. The rest is history.

I will say this, the big slap on my butt by Jeff Bryant was simultaneous to the, well you know, to the chin (laughing). Neither one did I feel.

O&W: And after the play was over?

Bauman: The play was over. No big deal.

O&W: You talked to Coach Hayes later on. What was that like?

Bauman: He called me at my dorm room. No apology. Merely brief respectful conversation.
That said, I found the epilogue to this recap from Orange and White Illustrated to be rather interesting.
(Bauman later confessed that as a resident of Cincinnati, Ohio, he quietly attends Ohio State home football games).
Nice. He's been assimilated.