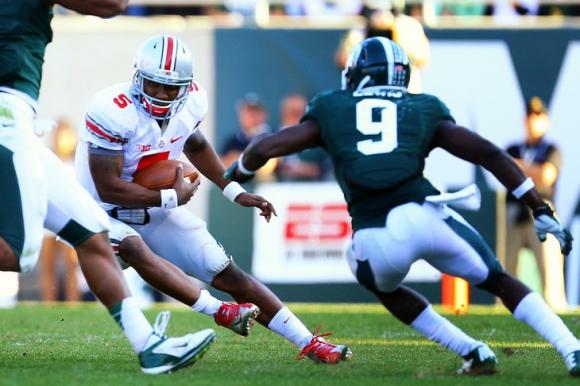 Here's something from the Not So Surprising Department:
Fox says Michigan State-Ohio State drew 13.9 million viewers, topping Alabama-Auburn (13.8M) as the most-watched CFB game of 2013 season.

— Richard Deitsch (@richarddeitsch) December 9, 2013
It's crazy how so many people would want to watch two plodding B1G teams face off in a culturally meaningless championship game for a wretched football conference. Either everybody is stupid and doesn't value their time, or Ohio State still moves the needle.
We're opting for the latter.
If you listen closely, you can hear Jim Delany cackling like a rabid jackal all the way from the Big Ten offices in Chicago.