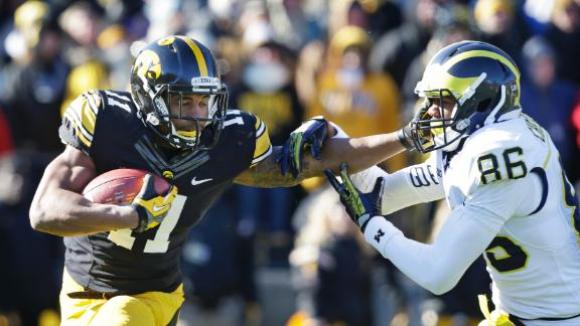 At this point Michigan is basically like a terminally ill patient in a Lifetime Network movie, begging their bed nurse Ohio State to put them out of their misery. "Be my angel, Urban. I need you now more than ever." And then Urban Meyer turns around and grins an evil grin as the lighting gets all scary and dramatic violin music plays (it turns out that Urban really wanted the gold buried in the Big House, and needed power of attorney to get it).
Anyway: Michigan lost to Iowa this past weekend 24-21 despite building a 14 point lead in the first half. The second half was filled with three and outs, sadness, and Michigan just being really, really bad at football.
This was definitely not the way that the Wolverines wanted to perform going into The Game, but it is how they performed, and it does not bode well for them on Saturday. Also it's nice to know that after a season of this I can still feel things, because Michigan's semi-competent first half induced a brief panic in me that they might've kind of figured something out. They have not, and as always Ace from MGoBlog joins me to talk about it.
Quarter 1
On the very first Iowa play, QB Jake Rudock got pick sixed by Brennen Beyer. After some stupiditiy, Iowa responded with a touchdown drive of their own, and I started to internally groan after consecutive three and outs from both teams. 7-7.
Johnny: This might get lost in the wailing and gnashing of teeth that made up the majority of the second half, but Jake Ryan has had one hell of a comeback story and played pretty well this past weekend especially.
Ace: He's definitely rounding into form; we've seen his trademark explosiveness only in fits and spurts since his return, and this was his best performance in that regard. There was the hit on Jake Rudock that forced the pick-six, obviously, and he made a few impressive stops on the edge. If the offense could even be half-competent this would give me a sliver of hope for Saturday; that is decidedly not the case.
Also lost amidst the smoke and flames of the offense's implosion is the emergence of Frank Clark as a very solid defensive end; he had 2.5 TFLs in this one, giving him 12.5 (with five sacks) on the season, and 9.5 of those have come in the last six games. Not only is he making plays in the backfield, he's been much more responsible as the contain man on the edge, which had been a major issue for him previously. He's not the world-beater many had hoped he'd become before the season; he's worked himself into a consistently good player, however, and he should garner all-conference consideration next season.
Quarter 2
Competence?? A Blake Countess interception set up a relatively easy Michigan touchdown on a short field, and the Wolverines took the lead. After forcing consecutive three and outs on the Iowa offense, Michigan took over with a scoring drive that might best be compared to a baby giraffe taking its first steps. Another touchdown, and woah hey up by two touchdowns? How does that happen!? 21-7 Michigan.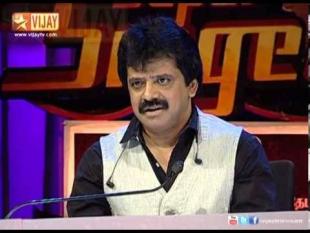 Johnny: What were your thoughts going into halftime? I mean, at this point Devin Gardner is something like 9-16 with a couple of touchdowns, you've got a 14 point lead, and Iowa just completely borked a chance at pulling closer at the last second.
Ace: Very, very guarded optimism—it's tough to be too excited when your team has 113 yards on 34 plays in the first half regardless of the score, and that goes double when the only touchdowns are either scored directly by the defense or after they've set up the offense with short fields (the offense's touchdown drives in the first half covered 28 yards on seven plays and 47 on ten—not exactly explosive). The hope at that point was that Al Borges could tread water against GERG Davis, and [world's biggest sigh] he couldn't even muster that; even worse, every Michigan fan expected as much. I mean... back-to-back reverses! He called for this! In a real football game! And got paid to do it! What a country we live in.
Quarter 3
Iowa started the second half by promptly scoring on a long bomb to Tevaun Smith, which Michigan heroically responded to by going three and out three times in a row, gaining one first down on a reverse, and then subsequently punting again. Neat! 21-14 Michigan.
Johnny: Devin is hurt, and I think going 1-6 to start the second half kind of cements that idea. How hurt is he, and what happens if Michael Bennett sits on his arm next week?
Ace: I'd be more worried about Bennett sitting on his ribs, which have taken such a beating over the last month I'm honestly surprised Gardner can still raise his arms over his head. We might never know the severity of the injury (or litany of injuries, which is entirely possible) given this coaching staff; it's not bad enough to keep him from playing, and I'd still take a severely hobbled Gardner out there over Shane Morris—throwing a true freshman out there for his first major game action against Ohio State defines Bad Idea Jeans. Now, if Michigan is getting blown out and Gardner still needs help from multiple teammates to peel himself off the turf, which has been the case since the Michigan State game ... at some point you have to take the decision out of the player's hands (Gardner is not going to voluntarily take himself out or he would've many times by now) and mitigate any further damage to his body, let alone his very soul.
Quarter 4
Jake Rudock carved up Michigan's secondary on another touchdown scoring drive to tie the game up at 21, and with over six minutes left Iowa took the lead on a field goal as the Michigan offense managed nothing on the ground or through the air. The next sequence, a four minute minute, SEVEN PLAY drive ended in a Gardner fumble and Iowa sealed the deal. 24-21 Hawkeyes.
Johnny: There have been poorly substantiated rumblings on the internet about discontent in the Michigan locker room. How seriously should these rumblings be taken, in light of how the game ended?
Ace: Not at all. This team has many problems, certainly; effort is not one of them. The easiest, laziest possible analysis is to say a team didn't try, or quit on their coach, simply because it takes some level of critical thought and analysis to explain the actual football-related problems that are the real cause of their woes. Devin Gardner, beaten to shit the entire month, was willing to run a quarterback draw and put his body on the line during Michigan's last drive; he didn't fumble because he didn't care, he fumbled because his body is failing him, and yet he's still willing to go out there and take a brutal beating every weekend.
Call me crazy, but I take that as a sign the team still very much believes in their program. Might there be individual players who aren't happy? Sure. That happens everywhere, though, and I haven't seen anything close to a real sign of a team-wide mutiny, something Michigan fans witnessed first-hand at the end of the 2010 season—that isn't happening right now.
Overview
Johnny: Part of me hates to watch this. Michigan is beset by injury, incompetence, and a coaching staff that seems utterly baffled how to manage a team filled with directionless talent. They're supposed to be our eternal rivals dammit, not a poorly coached JV team.
Another part of me says screw that, this is what you get when you let hubris and nepotism catch up to you with little to back it up. Every single thing that Ohio State fans told Michigan fans would catch up with them in terms of coaching and personnel has in fact caught up with them, and whether it was borne from actual analysis or just OSU fans being douchebags isn't really the point anymore.
All I want this coming weekend is for Ohio State to blast away the last vestiges of pride that Wolverine fans have ferreted away in whatever dark recesses of Ann Arbor still have not been exposed to the light of failure. Maybe then the program will truly take a good hard look at themselves and realize that they're becoming a Minnesota or an Iowa, and take steps to turn that around.
And hey! Minnesota's 8-3 and was kinda ranked there for a while. It'd be an improvement.
Ace: If you think there's a trace of hope left in this fanbase by now, you're going to be sorely disappointed this weekend. Aside from the few perpetual optimists that represent a portion of any group of fans, I don't think any Michigan fan even expects them to be competitive this weekend; beating this team will, I imagine, feel a lot like beating them in 2008—congrats, I guess, but we already knew we were dead. The fact that Ohio State and Michigan fans are both hoping for the same thing—that this season will cause this program to re-think their current direction before they doom themselves to an even more extended period of mediocrity—says it all. That said, I don't think this is the game that's going to cause a change one way or the other; if Hoke and/or Brandon weren't convinced after the pathetic showings of the last month/season/3-year-period, a loss to one of the nation's best teams isn't going to do it.