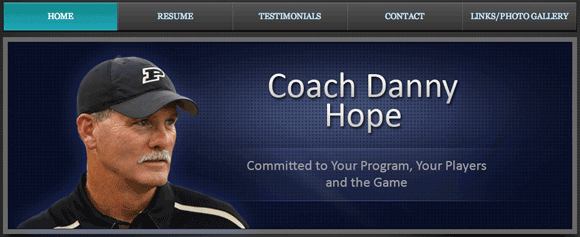 Are you looking to hire a coach with proven experience at the FBS level and a great mustache? Look no further than Danny Hope's new résumé website, then.
There, you will learn about Hope, "former head coach of Purdue University and storied FCS program Eastern Kentucky University." You can also watch videos, view photos, and read testimonials, including this gem:
As both a former Purdue football player and assistant coach, I can appreciate the great job Danny did at Purdue. His signature wins, along with progress made in key areas of the program, were significant developmental steps for Purdue football.
- Kevin Sumlin, Head Football Coach, Texas A&M University
Like what you see? Hope lists his phone number (don't call him) as well as his email (don't email him).
[Via Hammer & Rails]