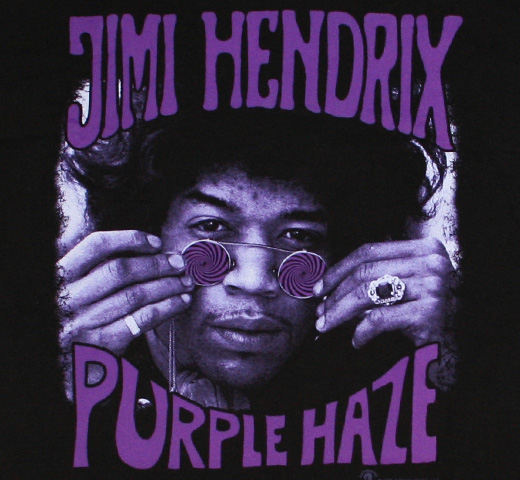 From the author of the Game of Thrones series' blog: 
On other football fronts, however... you know, it's a good thing I don't follow college football.  I just learned today that my alma mater, Northwestern, lost to Nebraska on a Hail Mary in a fashion that would surely have given me a heart attack if I'd been watching.  Ah, Northwestern... I'm a member of the Class of 1970 (BSJ) and the Class of 1971 (MSJ), which means I went to school there in the 60s.  During my tenure, the student body voted overwhelmingly to change the team nickname from the rather cliche "Wildcats" to the much more distinctive "Purple Haze."  Now you see why.  (Alas, the university  ignored the will of the students, in favor of the will of the alumni donors).
Thanks, Stodgy Movers and Shakers at Northwestern; we could have had one of the coolest, distinctive names in all of sports... but instead we're blessed with the five thousandth rendition of "the Wildcats." 
Somebody dropped the ball here.
... Also, as an aside: WHY ARE YOU WRITING BLOG POSTS, OLD MAN? YOU HAVE TWO MORE BOOKS TO FINISH. *shakes fist*