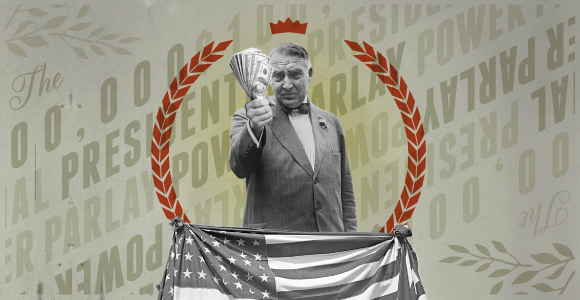 The 29th (and greatest) U.S. President, Warren Gamaliel Harding, was a renowned gambler, golfer and lover of life. As such, his sage wagering advice and stories of criminal bravado are brought here through the medieval art of necromancy. Seeing as President Harding ushered us into economic success unheard of in human history (before being tragically assassinated by his jealous wife — thus tanking the economy), his words might as well be chiseled into stone tablets. (All views and opinions presented should only be considered those of President Warren G. Harding.) 
WARNING: The content of the $1,000,000 Presidential Power Parlay is intended for mature audiences. Viewer discretion is highly advised. Seriously.
LAST WEEK: (1-2 overall) Michigan State (-6.5), Ball State (+7.5), Ohio State (-33)
SEASON RECORD: (18-20-1)
THE HONEYPOT: +$4,460,000
For the last week, I have dragged my broken carcass under the blooded sun of the criminal underworld and through the desolate eastern wastes of Hades. Sirens would appear from time to time, offering me a flask of rum and types of coitus only semi-legal in Bangkok. I would be lying if I claimed their calls fell on deaf ears. 
The Warren G. Harding File
Term: 3/4/1921 - 8/2/1923
Position: 29th U.S. President
Trade: Dope/Newspaper Peddler
Hometown: Marion, Ohio
School: Ohio Central College
Rivals Ranking: 5-Star
Quote: "Damn, I hate being sober."
Yet, as enticing as forfeiting my soul to the lands of never return for the mirage of sexual trysts with barely-legal teens, I forged through; outright suicide was on my mind when I ran out of cocaine, but I carried on. I was in the midst of a seventy-two-hour hallucination hustle, and was running only on the fumes of revenge. 
William Howard Taft, the 27th President of the United States, once known as the Blow Bully of the Midwest and capo of the Crown Cartel, was once merely a lazy buggy I steam-rolled past on my way to the White House.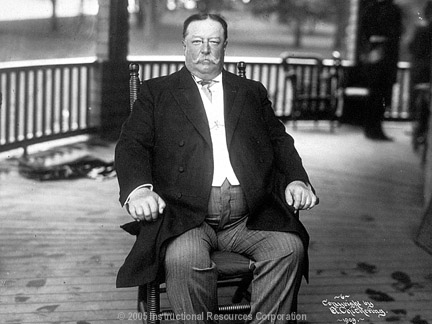 In the early days of my meteoric rise through the American political system, (when I went from small town newspaper peddler running dope out the back door to an international kingpin setting up deals by the gigaton from the Oval Office), I had been faced with a simple choice: war or settlement with Billy Taft and his dwindling empire.
In 1912, Taft was a fading star in both legitimate and shadowy realms. Teddy Roosevelt had splintered the Republican vote with the creation of the Bull Moose Party, and the election was pissed away to that raging pothead, Woodrow Wilson. 
Taft returned to Cincinnati to find his drug turf to be shrinking. While he had been in Washington DC feasting with elites and doing a rhino's share of cocaine by the month, I had kept my axe to the crack rock: purifying my product, slashing prices and forging relations with drug smugglers, distributors and kingpins regardless of state, country, color or creed. 
I could have kicked the door down on Cincinnati and gutted his organization through bloody urban warfare; however, I always try to avoid taking off the silk glove before driving my fist through the anal cavity of my enemy. I offered him a severance package to retire to his obese wife and regiment of pink babies in the suburbs of Cincinnati. As a token of good faith on my offer, I nominated that fat bastard for Chief Justice of the Supreme Court when my cocaine coronation as the 29th President of the United States was complete.  
Then one night in 1921, during one of the numerous bacchanalian orgies I hosted during the presidency, I made made a parlay wager with Chief Justice Taft while we were both being fellated by the same woman in the smoking parlor of the West Wing. It was a simple banger — Marion Tech (-7.5) vs. City of Kings YMCA, Ohio State (+7.5) vs Michigan; five hundred thousand dollars to win 1.4 million dollars — that was sealed with a shot of tequila and a line the size of King Kong's fingers.
And when I rang that fat bastard the following Monday, his phone was disconnected. When I finally just showed up on the steps of the Supreme Court, Taft said he had no memory of placing the wager. 
He he had ducked the wager all the way to the Seventh Circle of Hell, to a manse surrounded by a moat of sewage in the heart of the Eastern Wastes of Hades.
"Devil!" I hollered upon reaching the edge of the moat. "Devil! I have come to collect what is mine!" I shouted before collapsing out of exhaustion.
---
---
I awoke in a ring of fire with only smoke and char overhead. A smoldering red William Howard Taft stood in front of me. Behind him, a pile of gold coins, jewels and artifacts. 
"Hello, old friend," I said while reaching in my tuxedo jacket for a Newport. 
The beast snarled and a lance of pain shot through my left side. I thought I was having another stroke.
"So you know why I am here," I said when I had recovered. 
1 MIL PRESIDENTIAL POWER PARLAY
STAKES: $1 mil to win $6 mil
NIU (-3) vs. Toledo
IOWA (-6)  vs. Bums Up North
OKIE POKES (+10) vs. Baylor
Devil Taft spit a pule of fire so hot it turned the brick floor white. 
"You are a welcher!" I yelled as the flames danced around me. "You and I both know it!"
Devil Taft roared and spit another plume of fire at my feet. The flames singed the skin on my toes.
"Your mortal bitching have no sway here," the Devil roared. "Now place your parlay or suffer eternal damnation."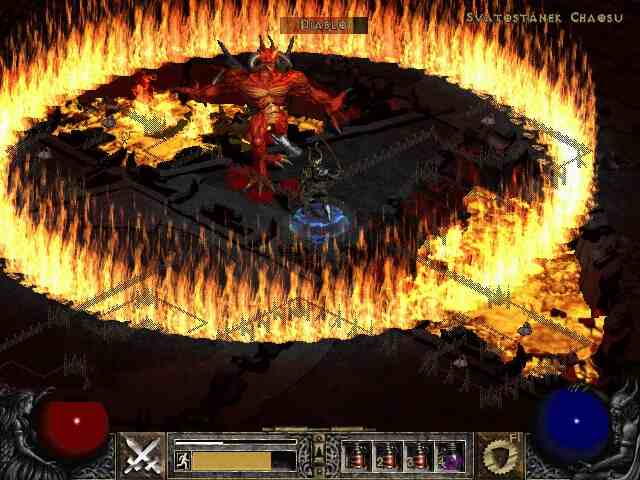 I knelt down and lit my Newport on the brick floor. I looked the Devil in his eyes. "So be it," I said before reaching into my tuxedo jacket pocket and throwing a banded million dollars to be incinerated in the pits of Hell. "My mother always said never to make a deal with the devil," I said, "but fuck her."
"Lose this bet and you just might get the chance," Devil Bill Taft cackled.
A deep chill went down my spine at that thought, but I would not be intimidated.
"Devil," I said, "This week's One Million Dollar Presidential Power Parlay is about to baptize your ass.
"The first team is Northern Illinois (-3) vs. Toledo. I have nothing but love in my heart for the Glass City, but I won't repeat the mistake I made when I bet on Kent State (+2.5) vs. Buffalo. Northern Illinois gutted out a victory last week against Ball State (+7.5), and it was largely due to the efforts of Bootleg Tebow. I doubt Toledo has an answer for Bootleg Tim Tebow.
"Plus, my gambling habit has literally turned my life into Hell, and a degenerate like me will need to feel the highs supplied by gambling on a Wednesday night. Kudos to the elders of Northern Illinois that will make this possible by pimping their kids out to travel to Toledo on a school night in exchange for increased program exposure and a chance to play Louisville in an Orange Bowl watched by 400,000 people.
"The second team is Iowa (-6) vs. Michigan. LMAO at how the mighty have fallen. The only doubt I have about this game is Vodka Sam claiming she's sober now. This game is the lock of the week. (Don't look now Michigan, but you're about to get crushed by the five-loss train again.)
"The third team is Okie State Pokes (+10) against the Baylor Gang, because fuck Baylor. They ain't that tight."
Devil Taft roared in laughter as he spit a tidal wave of flame at me and everything went black.
---
Read more of President Harding's legendary exploits in The Most Hated On, also available on Kindle
.