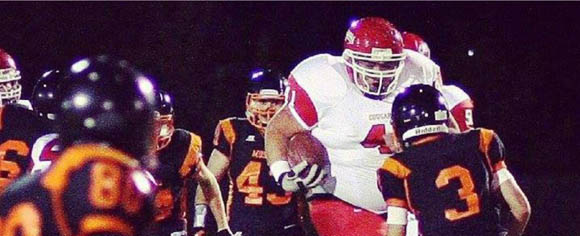 Tony Picard is, by far, the biggest running back in the country. The 6-foot-4, 400-pound bruiser carries the rock for White Swan, a school on the Yakima Indian Reservation in Washington.
He is part Umatilla-Nez Perce Indian and says he has some Sioux Indian blood too.   He plays nose guard as well as Running back.

The Cougars use a number of offensive weapons and he is biggest one.  In fact he would be the biggest weapon in the NFL or NCAA too.   He and the Cougars are wrapping up the season tonight and have the State Title in mind.
Pray for every other team he faces in the state playoffs.