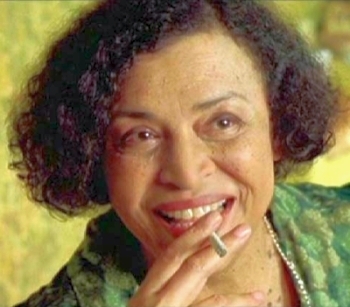 Via Paul Bessire of predictionmachine.com, there's are the odds of the most-likely BCS title games:
Alabama vs. Florida State, 42.7%

Baylor vs. Florida State, 8.4%

Alabama vs. Baylor, 8.3%

Florida State vs. Ohio State, 7%

Alabama vs. Ohio State, 6.8%
For a starting point with Bessire's work, here's his dossier on Ohio State:
Current Power Rank: 5
Current Strength-of-Schedule Rank: 80
Undefeated Chances: 48.4%
Closest Remaining Game: B1G Championship Game
Teams that would be favored over Ohio State on a neutral field: Oregon, Alabama, Florida State, Texas A&M, Baylor
Estimated Chances of Going 13-0 and Playing in BCS Title Game: 21.9% (if Ohio State wins out and two of Alabama, Florida State and Baylor lose, OSU should be in) ... If Ohio State just needs Alabama or Florida State to lose to get in, it has a 29.2% chance
So you're saying there's a chance!?