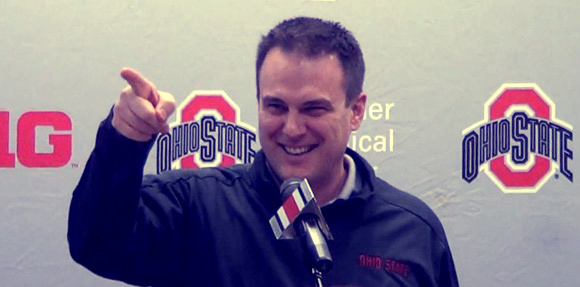 Success breeds success; this much is known. And since Urban Meyer has arrived at Ohio State, all he has had is success. This means others are coming to poach his underlings with part of that blueprint embedded in them. From ESPN:
The two-year commitments Urban Meyer asked of his first coaching staff at Ohio State will soon be filled. The assistants have all added 21 wins without a loss to their most current résumés. The No. 4 Buckeyes are on pace for another division title, in line for a spot in the Big Ten title game and still jockeying for a bid to compete for the crystal football.

So, as the South Florida Sun Sentinel reported on Tuesday that Florida Atlantic is targeting defensive coordinator Luke Fickell, it's a safe bet that some of the hottest coaching toys on the market are at Ohio State. And after keeping them all to himself after last season's undefeated campaign, the signs are already there that Meyer will need to restock his shelves this offseason.

"We had four guys that had some people trying to discuss head-coaching opportunities for them," Meyer said in the spring. "And I hope that happens for some of them, but I'm kind of glad it doesn't happen after just one year. 
Here's to hoping Tom Herman doesn't land somewhere in the Big Ten.