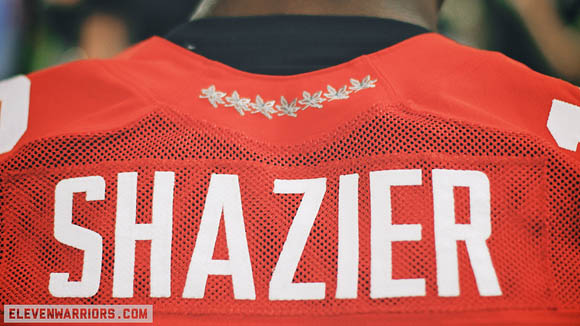 Ohio State linebacker Ryan Shazier, already a quarter-finalist for the Lott IMPACT Trophy, was named national player of the week by the Lott folks following his performance in Saturday's Purdue drubbing.
Take it away, release:
NEWPORT BEACH, Ca. – Ohio State Linebacker Ryan Shazier has been named the Lott IMPACT Player of the Week. The 6-2, 230-pound junior from Ft. Lauderdale, Florida had three tackles for loss, including two sacks, and seven total tackles as the Buckeyes rolled over Purdue, 56-0 last Saturday.

Shazier leads Ohio State with 73 tackles this season and has 245 for his career.  He has 11 tackles for losses in 2013 and 33 for his career.

His biggest fan may be Ohio State Coach Urban Meyer who says of his star linebacker: "Ryan is one of the most incredible young men I've ever been around . He's got a heart of gold,"
Fan voting for the Lott IMPACT Trophy, handed out at the end of the season, is underway. You know what to do.