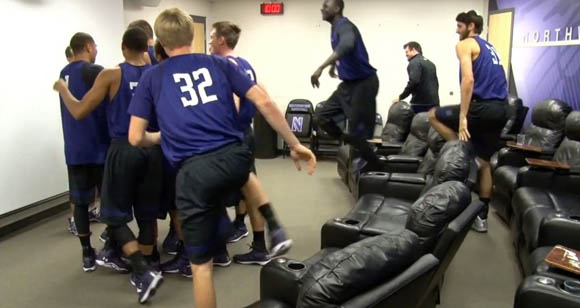 James Montgomery is a walk-on guard for the Northwestern Wildcats basketball team. Since he's a walk-on, and a senior, you know he takes his schooling seriously. Serious enough to cough up $45,000 a year for the privilege of playing for a team that has never made the NCAA Tournament.
He may never play in the tourney, but at least his senior year will be free.
Yesterday, new coach Chris Collins called walk-on James Montgomery in front of his teammates to give him the good news.
Congratulations, James. We'll be pulling for you.