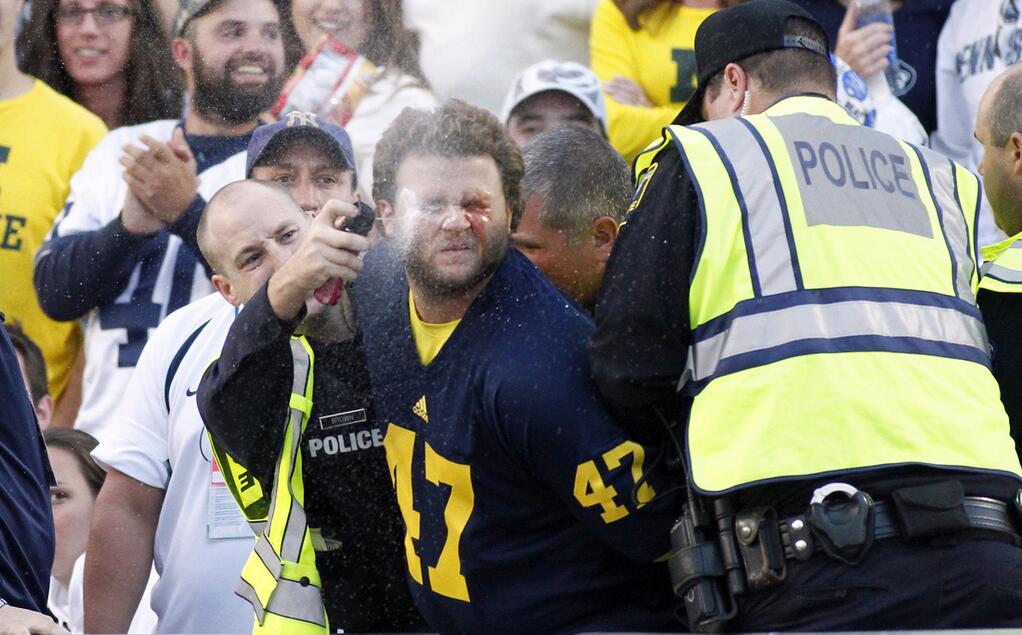 Per ESPN:
ANN ARBOR, Mich. -- The Big Ten and Pac-12 have a long established history that isn't going anywhere anytime soon.

On Thursday, Michigan announced a home-and-home series with UCLA for the 2022 and 2023 seasons. The Bruins will play in Ann Arbor on Sept. 10, 2022 and the Wolverines will play in Pasadena on Sept. 2, 2023.

It will be the first home-and-home series with the PAC-12 since the Michigan-Oregon series (2003, 2007) and Washington (2000, 2001). 
This may be the closest Michigan gets to playing in the Rose Bowl game until then, which probably is why Michigan had little interest into diming their program out to a neutral site game. (And yes, this may have been posted asa thinly- veiled excuse to post the picture of the Michigan Man getting maced, which will still be hilarious in 2022.)