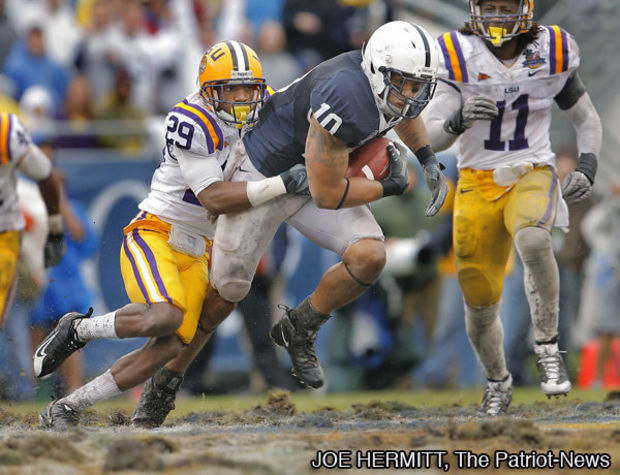 Per Penn Live:
While nothing is official, a Penn State official did confirm "talks" between PSU and LSU about a future meeting at a neutral site.

The two programs made unexpected headlines this afternoon when the Big Ten Conference accidentally posted a 2020 schedule that had a PSU-LSU matchup penciled in for Sept. 12, 2020, according to reports from the Daily Collegian and others. That PDF file has since been removed from the Big Ten's website.

The snafu has stolen headlines from the Big Ten's original goal of distributing conference football schedules for the 2018 and '19 seasons. Penn State spokesman Jeff Nelson confirmed that the two schools were discussing an open date in the 2020 season but said the date was still to be determined.
Credit to PSU for looking to schedule tough.