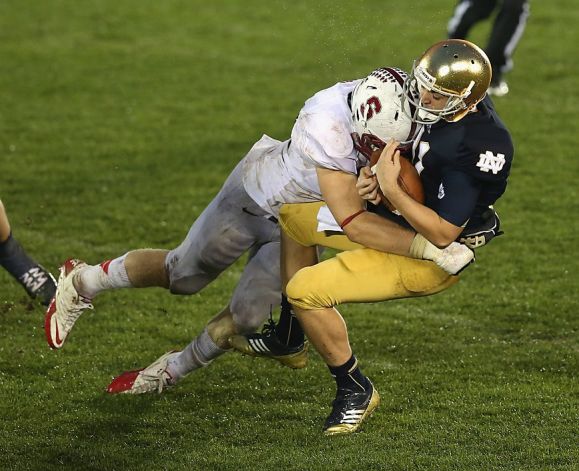 Tommy Rees went 9/24, 104 yards, 2 touchdowns and 3 interceptions in Saturday's loss to Oklahoma. Irish fans aren't too happy with him. A small sampling:
@t_rees11 sits on the sideline and eats glue

— Kyle Parker (@PARKatron55) September 28, 2013
Break both his legs pls @t_rees11

— Pikkemys1 (@pikkemys1) September 28, 2013
@t_rees11 you suck so bad. You overthrow everything. #garbage #graduatealready

— Joe Locher (@Footlocher) September 28, 2013
This is your daily reminder: some people are the worst.