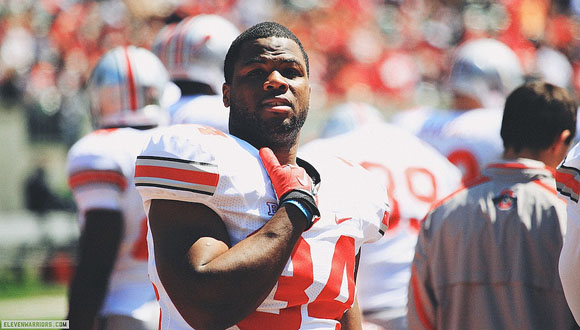 Meyer said Carlos Hyde is back as of now. Lauded his scout team work and leadership during three-game suspension.

— Kyle Rowland (@KyleRowland) September 16, 2013
Carlos Hyde has paid his penance for a summer dust-up with a woman at local abomination/night-club, Sugar Bar 2, that resulted in a three game suspension for the senior. The Buckeyes take on Florida A&M at noon at Ohio Stadium on Saturday.