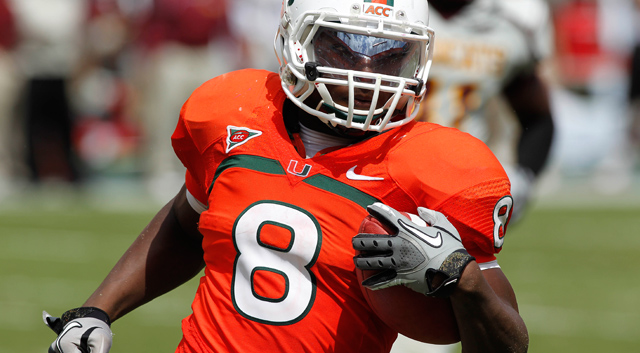 It was a sloppy, error-prone game that was billed as the last time these two former rivals will meet on the gridiron for the foreseeable future. Miami concluded this series as winners, 21-16.
Story of the day was Florida's turnovers. Five turnovers for the Gators terminated drives before points could come. Florida's defense and special teams did what it could. Miami was held to 212 yards of offense and Florida blocked a punt that set up Florida's first touchdown of the game. It wasn't enough.
The ACC now boasts two upset home wins of top 25 teams from the Southeastern Conference. Clemson beat then no. 4 Georgia last week.