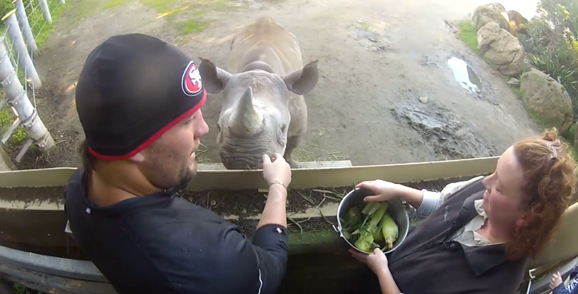 Grantland has a feature on former Buckeye and current San Francisco 49er Alex Boone, calling him one of the 22 most underappreciated players in the NFL.
June 29, 2009. That's the date Boone says he took his last drink. When he talks about getting sober, the humiliation of draft day comes up. But like his reasons for drinking the way he did, sobriety was about more than that. This summer, Boone spoke to his father for the first time in years, and it was a conversation that confirmed everything he'd thought growing up. "When I got sober, everyone was like, 'You've got to be better than this. You've got to be better than this,'" Boone says. "I said, 'Fuck that. I want to be better than him.' I wanted him to look back one day and be sorry that he never knew me."

It started with spite, but what keeps him going is purer. "When you're young and immature, it's, 'Let's go play football. We'll go play football, party after, and who gives a shit about anything else,'" Boone says. "Now, this is my job. I have a wife. I have a kid. I have another kid on the way. I want to make them proud."
It's a long read, but well worth your time.