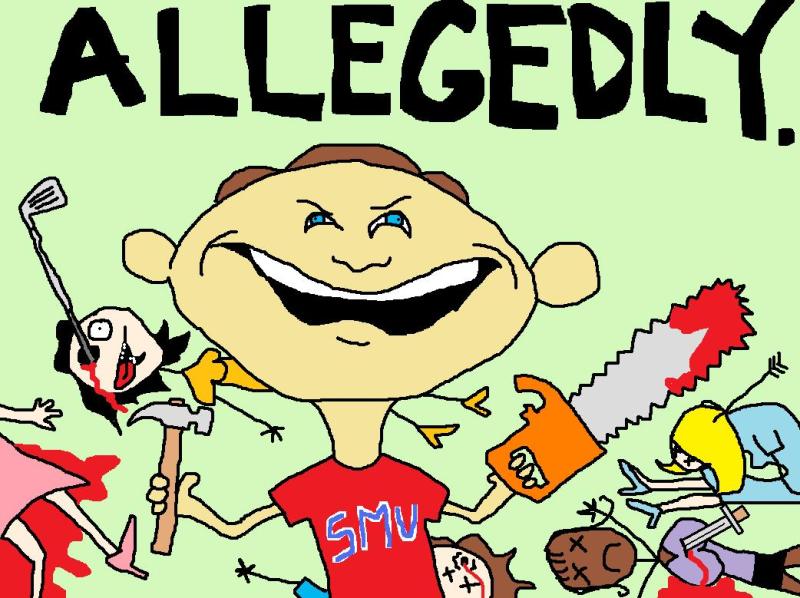 Last week, Fox Sports Southwest made the curious move of hiring the alleged murderer of five prostitutes, failed Senate candidate and the most hated man in West Texas: Jesse Craig James. It must be assumed multiple sentient people were involved in the hiring and Fox Sports Southwest doesn't run any background checks.
James appeared on the network's college football studio show this weekend, even though his contract was not officially finalized. That's what Fox Sports management is saying anyway, because once they got word of James hiring, they buried James faster than he allegedly buried one of those five slain prostitutes. Richard Deitsch of Sports Illustrated was the first to report:
SI.com has learned that the veteran broadcaster will no longer appear on the network. Fox Sports executives were not happy with the hire by the regional network, according to sources, and the hire had not been fully vetted at the highest levels of Fox Sports management. A formal agreement had not been finalized, even though James appeared on FSS on Saturday night. "Craig James will not be making any further appearances on Fox Sports Southwest's football coverage this season," said a Fox Sports spokesperson, when asked for a comment.
We at Eleven Warriors would like to say Craig James is an upstanding citizen, and we wish him the best in all future endeavors, but then we would be lying through our teeth. #RIP5DeadHookers