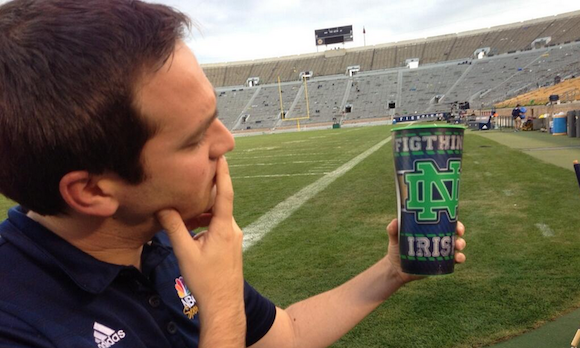 Behold, Notre Dame Stadium's 2013 promotional cup game: It is...not strong.
The "Figthing Irish" opened their season against Temple and a few people in attendance noticed that something was off. Either the university is invoking a Garden of Eden theme (it's a Fig Thing - you wouldn't understand) or it's celebrating that best-selling cookie that SERIOUSLY WHO EATS FIG NEWTONS? WHO?
Either way, the Figthing Irish beat the Owls 28-6. Cheer, cheer.