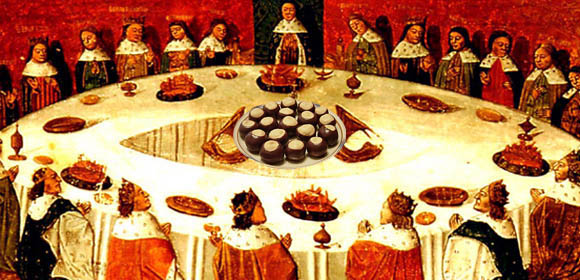 Well y'all, it's back. The Buckeyes' college football season kicks off tomorrow and boy are we excited here at Eleven Warriors. So excited in fact, that we decided to have a little chat about it. This column will be your weekly dose of #REALTALK. I write the questions, you get the answers from your favorite writers here at 11W. This week it's Jeremy "Don't Call Me Birmingham" Birmingham, Joe "The Beast" Beale and Corey "Bobby" Carpenter. So let's kick this thing off with our week one roundtable. If there's a better pre-game primer out there, I want to hear about it.
What is the one thing you are most excited to see this Saturday against Buffalo?
Jeremy: I am looking forward to seeing the growth in the offense from a year ago. Yes, Ohio State scored 56 points in their opener last year, yes Ohio State averaged near 40 points a game in 2012 but it was - generally speaking - a disjointed offense with inconsistencies abounding at QB and in the passing game in general. The progression of Braxton Miller as a passer and a leader of the team will determine how far Ohio State goes and it starts Saturday. Of course, Joe Bauserman was incredible two years ago in the season opener...
Joe: Braxton Miller said he expected to throw the ball 25 times; I'm excited to see whether he will actually get to that number even if 25 pass plays are called. I will be excited to see if he finds receivers open and gets the ball off quickly or if he continues to hold it a lot. He got better at this last season and I think the improvement will continue.
Corey: I'm excited to see what the defensive line will do. Ohio State has to replace all four starters and Meyer has been impressed with their work thus far. The injury to Schutt is a bummer, but if this young group can set a dominant tone for the defense, then it could be the standard for this season.
Coach Meyer said he'll play a number of freshmen in the game including Ezekiel Elliott and Dontre Wilson. What are your realistic expectations for these two in their first outing as members of the Scarlet and Gray?
Jeremy: Wilson and Elliott are both incredibly talented players that will get a chance to contribute early, especially this weekend, and are likely to inspire a few "wow" moments between the two of them, especially Wilson returning kicks. If things go as they should this weekend, I think 3-4 touches in the offense for each of them isn't unreasonable. Can either of them channel Michael Wiley? Both could.
Joe: Not sure how much we'll see Elliott (due to depth at running back) but I think Wilson will see the field fairly early since they are using him at the H-Back. I expect him to make some plays and wow the crowd. I also expect he will score a touchdown.
Corey: I think they both see some extended playing time in the fourth quarter, as I expect this one to be over by halftime. Wilson will get his shot right away on kick returns and Elliott has to wait in line for carries. If they each can get 5-7 touches, it will give us a good preview of Urban's new arsenal.
Adolphus Washington and Noah Spence combined for seven sacks in the OSU Spring Game. How many (if any) do they get against Buffalo and why?
Jeremy:  I've got each of them with two sacks this weekend, but as the defensive line continues to shift around I think we could potentially see an adjustment period, especially for Washington, who may have to work some on the interior line. 
Joe: I'm going to say four but it depends on how long they play. It could get out of hand early in which case we'll see a lot of the reserves. 
Corey: They'll combine for 3 sacks, but will tack on a couple TFLs. Both have shown flashes of briliance in their first year on campus, but they'll need the help from the other new starters in the front seven to have huge numbers on Saturday. 
In your mind, what would Ohio State have to do on Saturday for the game to be considered a strong first outing.
Jeremy: I think Ohio State needs to come out on fire early and keep their boots on the necks of the Bulls from whistle to whistle. No emotional letdowns, no coasting through a quarter, no laziness. Last year's team was prone to mid-game napping and no matter what the score, the Buckeyes need to be physically dominant for 60 minutes. If that happens, the score will take care of itself.
Joe: They need to dominate the first half (28-35 points) and play reserves for much of the 2nd half. The defense needs to be steady but not spectacular. No big plays from the Bulls.
Corey: The front seven on defense needs to show some promise. If Buffalo can move the ball, it's going to cause some angst amongst Buckeye Nation for the next week. I would also like to see at least 50 points on offense. I know that sounds greedy, but for as much as I liked Tressel, we didn't get to see too many 50 point games and Urban has no problem laying a smack down on inferior opponents.  
Who is your player-to-watch on the Buffalo Bulls' squad?
Jeremy: I know who Khalil Mack is - and everyone should be watching him - but for the Bulls to not get their doors blown off it comes down to how sophomore quarterback Joe Licata handles the Ohio Stadium spotlight. Miami's Zac Dysert did a great job last season keeping the Buckeye defense off-balance, can Licata do the same?
Joe: Punter Tyler Grassman, because he's from Gahanna and I want to see him do well. Last year in their opener against Georgia he punted 9 times for an average of 37.4 yards.
What relatively unknown player(s) on the OSU roster will be a household name by November?
Jeremy: Josh Perry. Ohio State needs a linebacker to step up and become a steadying force on the second-level and Perry is the guy with the physical abilities and the mentality to do it. He plays fast and he has to see this year as a chance to ensure a long, active Buckeye career or risk getting "recruited over," and I think he steps up.
Joe: Doran Grant, because he's going to become OSU's next great lockdown corner. 
Corey: I think Joshua Perry is ready for a breakout season and Doran Grant is going to excel opposite Roby. By November, Dontre Wilson will have the most memorable plays on the season, despite the absurd numbers Braxton should have by then.  
Will the Buckeyes have more rushing or receiving yards this Saturday? Why?
Jeremy: Rushing yards and because Braxton Miller, Jordan Hall, Bri'onte Dunn, Warren Ball, Dontre  Wilson, Ezekiel Elliott, Philly Brown and more, that's why. #Science 
Joe: Rushing, because they'll be ahead most of the game. 
Corey: Rushing. There are too many good running backs on this roster and one of them will break a long one.
How many rushing yards/passing yards will Braxton rack up this Saturday?
Jeremy: I think Braxton finishes Saturday with 175 yards passing and 86 yards rushing in just about two and a half quarters of football.  He'll account for five touchdowns, three passing and two rushing as he leaves with a 38-3 lead.
Joe: 97/155 in the first half; 5-6 Gatorades in the 2nd half while watching Kenny G. and Cardale J. at the helm.
Corey: He won't play the whole game and I think he runs less on Saturday. 72 yards rushing and 235 yards passing, with 4 total touchdowns. 
Give me your final score predictions….please.
Jeremy: Ohio State: 52 Buffalo: 10 
Joe: 55-10, good guys. 
Corey: 56-20 Buckeyes
You've got to go see Troll 2 (one of the worst movies ever made according to Wikipedia) with one player on the Buckeye roster. Who would you take and why?
Jeremy: Easy, Jack Mewhort because as a fellow Toledoan he's well aware of how to properly deal with trolls.
Joe: Christian Bryant, because he will blow that movie up like he would a tight end going over the middle.
Corey: Devin Smith. I remember him from the All-Access series last year and he seemed like he was always joking around, which is the only way you can get through Troll 2.