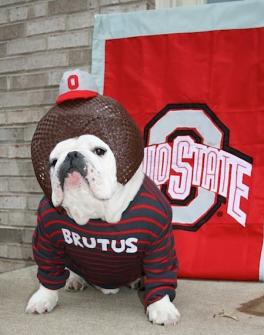 Like some prehistoric dinosaurs once said: We're back!
Finally, the inky blackness that is the offseason is about to lift from our faces, and will be replaced with the glorious light of football. Every weekend, from here until infinity, will be replaced with joy and mirth and 52-3 beat downs of crappy out of conference opponents.
But first there's some business to attend to, as Michael and I break down the newly released depth chart, take a look at the upcoming schedule, and then discuss the ins and outs of the machinations behind the selection of EIGHT captains with our very own Kyle Rowland.
Kyle (being the seasoned, grizzled pro that he is) provides us with some valuable insight into the inner workings of the team, and gives us an idea of what to expect for the rest of the season.
So hop on in, the 2013 football season is upon us and the Eleven Dubcast is back to being weekly. YOUR LIVES ARE COMPLETE!
0:20- Michael and I jump right into things as we tear off the packaging on another year of football. This segment is a long one, but that's just how we roll when we're previewing every game on the schedule.
40:25- Kyle joins us and adds his dulcet tones to our excited bantering. We're all just so happy you guys!
1:00:27- Do not judge desperate men.
Finally, because of the extended length of the season preview, we weren't able to get to Ask Us Anything, but it's still quite on like Donkey Kong. We'll address all of your amazing questions for us next week, and if you'd like to send us anything in the meantime, our e-mail is elevendubcast@gmail.com.
Music this week was Doing It Right by the Go! Team, and Midnight Shifter by the Hives. And that's it, see you guys next week!