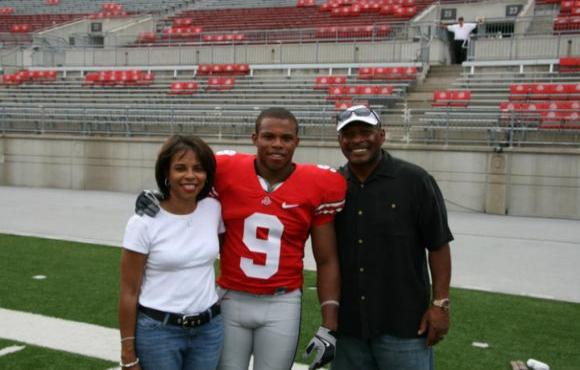 Adam Griffin, the son of two-time Heisman Trophy winner Archie Griffin, and Jamie Wood have both suffered shoulder injuries that could be career ending. 
Griffin, a redshirt junior cornerback, likely won't be able to continue his career, Ohio State announced Thursday. There were no details on his shoulder injury, only that he underwent surgery.
Griffin played in all 12 games last season and finished with 13 tackles. He made a key special teams play against Penn State, batting down a fake punt pass attempt. He won the Iron Buckeye Award last year, given to the student-athletes who best exemplified unquestionable physical training dedication, determination, discipline, toughness and leadership.
Wood has dealt with chronic shoulder injuries his entire career and was attempting a comeback this fall. The fifth-year safety, already a graduate, re-injured his shoulder, though. He had 20 career tackles.