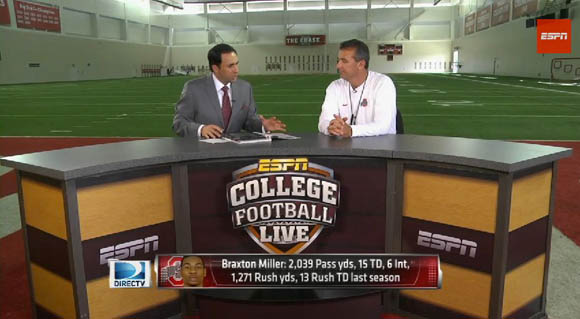 ESPN's College Football Live bus tour is in Columbus today and Urban Meyer sat down to talk with his buddy Joe Tessitore.
Meyer, the jokester, on fall camp this week: "The first day was tradition day – nothing but the Buckeye band and all the great music. We got 'shark week' coming up, we got 'animal kingdom' coming up."
Quarterback Braxton Miller took time to speak with Buckeye great Joey Galloway:
Meyer and the Buckeyes will appear later on ESPN2 at 5 p.m.