Courtesy of Jay Talbott, NFLPA: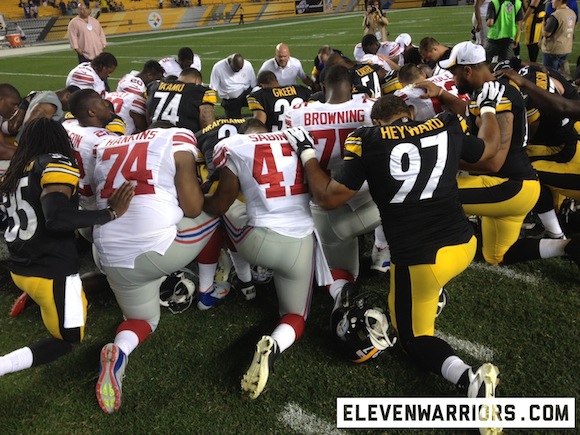 Johnathan Hankins, Etienne Sabino, Bryant Browning, Cam Heyward and Mike Adams share a post-game moment following the Giants' 18-13 preseason victory over the Steelers last night. Look closely and you'll see Brian Rolle's arm also making an appearance.
Go Bucks. Get those NFL paychecks.
____
UPDATE: Many more photos of these Buckeyes now up in the 11W football forum.